How You Can Beat Poor Employee Retention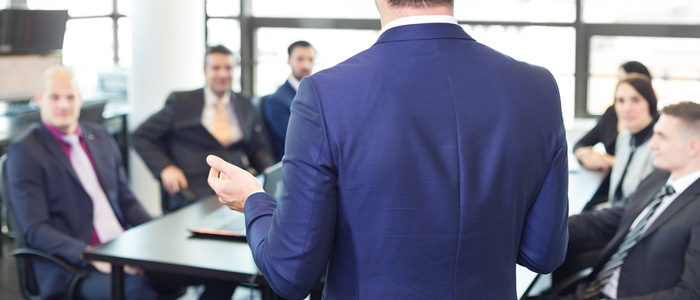 This article was updated on June 15, 2018.
A survey conducted by Duke University's Fuqua School of Business determined that senior finance executives ranked talent acquisition and employee retention as their number one concern, reports The Wall Street Journal. That's noteworthy because this is the first time in the survey's 21-year history that CFOs ranked hiring and retaining qualified employees as their primary concern.
Focus on the Fundamentals
According to the ADP Research Institute® report, The Evolution of Work 2.0: The Me vs. We Mindset, employers may be contributing to their own hiring problems. ADP found that employers tend to overestimate career development and benefits as important factors in job selection, while underestimating the mundane aspects such as the importance of the work itself, hours spent on the job and an employee's relationship with their direct manager.
The lesson for employers is that focusing on the day-to-day aspects of a job and work-life balance will help land talent and foster more faith in the career development process. The ramifications for getting it wrong? An astonishing 60 percent of employees have left a job that did not live up to their initial expectations.
Winning the War for Talent
Given the tight labor market, ensuring that your organization has the staff in place to meet the needs of the business requires a sustained, multipronged approach to finding and retaining talent.
1. Compare your benefits to those offered by other organizations in your industry.
According to the ADP Research Institute® report, Strategic Drift: How HR Plans for Change, 42 percent of senior executives plan on allowing employees to work remotely. That's just one way to level the playing field.
2. Revisit how you market vacancies.
When presenting a job to a prospective candidate, what aspects do you use to entice them to join? Don't overlook the work itself and how an employee derives meaning from their role. Make sure you deliver on those promises to avoid a never-ending stream of employee departures.
3. Identify key people and take steps to retain them.
Determine who within your organization you would struggle to replace and what you can do to help retain them. Consider offering those "must retain" employees additional responsibility or the ability to pursue advanced training. Don't assume that offering them more money will increase their loyalty. While compensation is an important factor, increasing their salary may cause them to seek an even bigger increase in the open market.
4. Envision your talent needs in the next three years.
Given the lag between posting an open position and filling it with the right candidate, the sooner you identify your talent needs, the better. Have your HR department conduct an inventory and determine the skills your organization will need two to three years from now. Determine if it is in your organization's best interests to pay for existing employees to acquire the skills you've identified, or whether it makes more sense to hire from outside the organization.
5. Ask HR for guidance.
Leaders within the HR department have long wrestled with the lack of qualified candidates to fill critical positions. Share your plans to maintain and grow the business and discuss how HR can support your efforts. During this exchange, ask HR if they have a strategic workforce planning (SWP) initiative in place. SWP can help organizations know in advance the skills and workers they will need, and how to ensure they will have the necessary people in place to meet those needs. During your discussions, you might determine there are unfunded projects that could help both HR and the finance function prepare for the future.
Organizations find themselves facing a pressing need for highly qualified professionals. While it's hard to predict how the labor market will look in the future, all signs point to a tighter market where employees cost more — if you can find them. Now is the time to focus on talent acquisition and employee retention, and how your firm weathers the ever-increasing lack of candidates with in-demand skills.