Cloud Technology: Benefits, Cost Savings and the Challenges of Compliance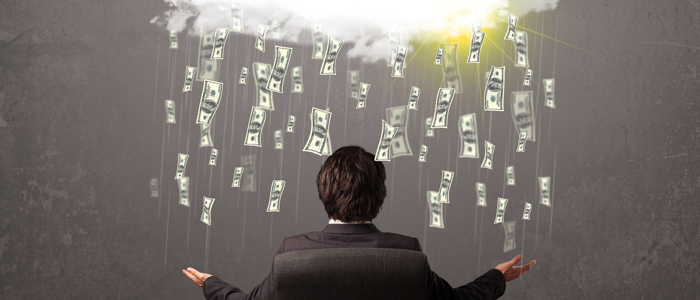 This article was updated on June 29, 2018.

Cloud technology adoption is on the rise, with organizations opting for multicloud environments to tackle specific project challenges, enable better use of big data and ultimately save money. For finance leaders, however, the line between cloud spending and bottom line benefits isn't always so easy to draw — how do finance executives tap cloud advantages while maximizing cloud savings and ensuring adequate data compliance?
Key Benefits
What kind of benefits are businesses enjoying in the cloud? As noted by CIOReview, benefits for data-intensive organizations include the ability to shore up application security using multiple, redundant sites along with the ability to "spin up" apps and services more quickly. For finance leaders, however, perhaps the biggest benefit of cloud computing is the potential to link multiple, disparate services across a single platform. For example, hybrid cloud resources might serve as the backbone of interconnected finance, payroll and HCM systems, allowing all three to share data and eliminating the silo effect that happens when information cannot be easily transitioned between discrete computing services.
Pennies in the Cloud?
Of course, responsible use of cloud technology means more than simply streamlining business processes — it must also drive cost-effective change. The right cloud solution can potentially provide significant savings up front. CIO Review points out that total cost of ownership (TCO) is often lower in the cloud since your organization isn't on the hook to purchase, maintain or replace physical servers. Even software is outsourced. Combined with redundant and reliable outsourcing, this offers significant cost savings for businesses of any size.
It's worth mentioning that while capital expense drops off sharply in the cloud, operating expense starts to rise. As a result, it's critical to move the cost discussion beyond simply dollars and cents to include the time saved by employees and IT pros alike. Less time spent searching for the right service or fighting with incompatible technology translates to increased overall business value.
The Compliance Concern
Along with multiple benefits and significant cost savings, cloud technology comes with an emerging concern — compliance. This takes many forms, from handling patient data securely under HIPAA legislation to managing credit card information under payment card industry data security standards or simply following best practices when it comes to the handling and storage of cloud data. The problem? If organizations aren't compliant, or if cloud providers fail to meet their compliance obligations, the results can be costly. From fines to eroded public trust, lack of compliance in the cloud can shortchange potential profits.
Addressing the compliance concern means facing it head on. InfoWorld notes that firms should take time to read up on relevant laws or hire legal experts to ensure that they're aware of existing requirements. It's also critical to find the right cloud provider. While providers bear some responsibility for their handling of data in the cloud, ultimate liability often rests with data owners — your business — even if cloud suppliers make mistakes. As a result, finance leaders need to push for robust and detailed service-level agreements that specify both provider and corporate responsibilities to safeguard information and address compliance issues.
Discussions of cloud benefits often center around lower costs and reduced complexity. Achieving these aims, however, means addressing compliance concerns up front to ensure solid fiscal strategy is supported by robust data security.