Business Goals in New Markets: HCM to Support Global Growth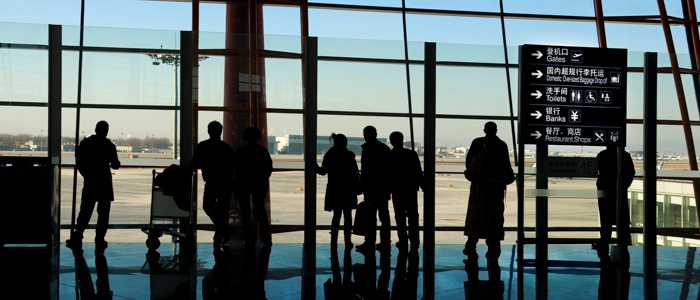 This article was updated on June 17, 2018.

Achieving business goals in new markets should be a priority for financial leaders as more U.S. firms expand globally and increase headcount outside their headquarter country. The ADP Research Institute® (ADP RI) Report, Harnessing Big Data: The Human Capital Management Journey to Achieving Business Growth, said 63 percent of HR leaders surveyed — all from multinational companies with more than 5,000 global employees — plan to increase the number of employees outside their headquarter country in the next two years.
The report found the top three objectives of business executives centered upon global expansion — to expand into new markets, maintain global agility and build top talent and leadership.
Three HR Challenges of Expanding Globally
As businesses expand globally, finance and HR leaders are providing strategic advice and support in three key areas where global expansion adds stress and risk. First, talent management. Expanding firms must attract and engage the best local talent in order to succeed abroad. Second, expanding globally will require more systems to support growth. Connecting and integrating these systems is crucial for unlocking the potential of people and global markets, especially in the realms of HCM and analytics. Finally, global expansion adds complexity to compliance efforts — especially as organizations face new regulatory requirements from unfamiliar markets.
Meeting the Challenges
These challenges are all intertwined and solving them will require financial leadership to provide their HR counterparts with a firm foundation to effectively implement their talent management strategy. Currently, HR leaders face a major time drain and distraction from what should be their top strategic focus — alas, HR leaders now manage too many systems. "Multinational organizations are grappling with a complex set of disparate HCM systems and processes; managing an average of 33 payroll systems and 31 HR systems," the ADP RI report said. So while talent management should be the top priority for HR in globally expanding multinationals, HR leaders are managing a dizzying array of systems instead.
If your HR team has to pull data from dozens of disparate systems to manage your global talent, then getting your systems in order is an important first step in freeing them up for a more strategic role. They shouldn't be bogged down managing systems. Instead, their time should be spent anticipating skill shortages, managing your global talent mobility and developing your leadership pipeline. Getting HCM data under control will offer the global agility they need to meet the three challenges of engaging global talent, integrating them into your systems and ensuring compliance wherever you do business.
Unify Your Systems to Leverage Big Data
Big data and analytics gives finance and HR leaders the power to use the workforce information they already have to make better decisions about how they engage and leverage their most important asset — people. But you'll need to unify disparate systems. "Having all the workforce data in one place globally takes Human Capital Management to entirely new levels," explained the ADP RI report. "It enables companies to start doing workforce analytics and predictive modeling, increasing both efficiency and effectiveness across a global organization."
For instance, HR leaders could use analytics to align compensation with strategic goals in markets around the globe. Analytics would also offer understanding about where to make strategic investments to maximize global returns. Predictive analytics might also allow you to identify potential flight risks among your global talent and enable you to take proactive measures to engage them for the long term. The opportunities for HCM and analytics continue to grow, but HR leaders won't be able to take advantage of them unless financial leadership gives them the support they need to build and maintain a comprehensive analytics capability.
As multinational businesses continue to add headcount outside their headquarter country and confront compliance-related complexities, the key will be to reduce complexity in order to manage the challenges and expectations. Unifying your systems and adopting a comprehensive approach is a vital component to both manage global talent and achieve business goals in new markets in the years to come.
To read more about the outlook for global businesses, click here: Harnessing Big Data: The Human Capital Management Journey to Achieving Business Growth.