Build an Effective Finance Talent Agenda for Your Organization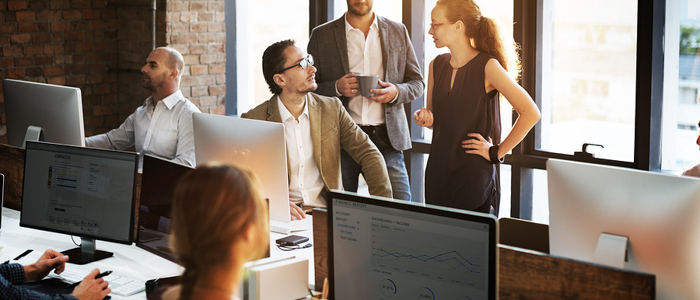 This article was updated on June 17, 2018.

Finding, recruiting and retaining the right finance talent is a constant challenge for finance leaders. But there are ways to create an effective talent agenda. According to The Wall Street Journal (WSJ), Charles Holley, former CFO of Wal-Mart and current independent senior advisor at Deloitte's CFO Program, has leaned toward adopting an "open-to-spend" policy on talent management in order to keep the finance team's skills relevant. Identifying, recruiting and developing people require a CFO's time, but also the necessary organizational capital, according to the WSJ.
How can finance leaders use a talent agenda in order to keep up with the changing needs of the business, especially when balancing the other competing financial and structural priorities of the overall organization? Here are three key insights on how finance leaders' thinking can evolve to create a more robust and adaptable talent agenda for their finance teams.
1. Be Ready to Spend
Finance leaders are known for their disciplined approach to spending, and for minding the bottom line on their balance sheets. But when recruiting and evaluating your finance team's skill sets, it helps to keep an open mind and be willing to spend when necessary to get the right people with the right skills on board. Top finance talent will tend to save much more money (or help generate more revenue) for your organization than they cost in compensation, so it's almost always worth it to commit to spending on the right people.
2. Adapt to Changing Times
Today's environment for finance leaders is more dynamic than ever before, with many changes to the finance team's roles and responsibilities related to regulations, new technologies and more complex financial models. For those reasons, finance leaders need to be prepared to update their talent agenda constantly, keep pushing their teams to get outside their comfort zones by developing new capabilities and keep hiring the right people with relevant skills, even if an open position does not yet exist. Finance leaders should advocate for flexibility in hiring processes so they can get the right people on board to anticipate challenges before they arise.
3. Make Your Talent Agenda a Top Priority
It's understandable, with all the competing priorities on their plate, that finance leaders might be tempted to make talent management a lower priority task. However, talent is so crucial to the finance team's future that the talent agenda needs to be a top priority for finance executives. Don't defer to HR — make sure that your talent recruitment, evaluation and retention efforts are highly specific to the needs of the finance team.
Ultimately, recruiting talent for the finance team is a matter of strategy. If finance leaders can connect the talent agenda with the overall financial performance of the business, they can show other executives how hiring the right people for the finance team will help build shareholder value and keep the finance team relevant going forward.