Adapting to Tablets in the Workplace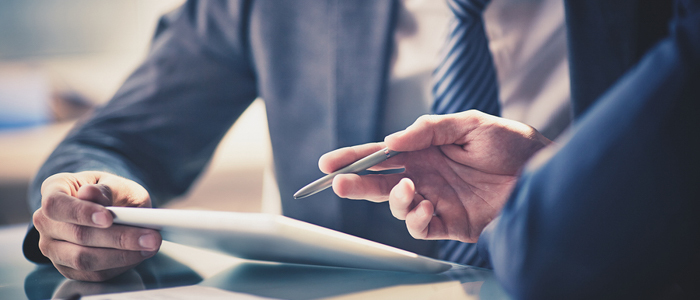 This article was updated on June 15, 2018.
One of the fastest growing technology trends is tablets in the workplace. As tablet computers have gotten cheaper and more widespread, businesses in all industries are finding new applications to help use tablets to boost productivity, efficiency and global communication. Self-service tablets are cropping up in all sorts of places, from kiosks at airports to tablets that allow you to place orders at restaurants.
Integrating technology via tablets is likely to present several changes to HCM strategies, as finance leaders look to adjust their organization's staffing needs and costs. Here are four ways that tablets in the workplace can change the way employee time and labor is managed.
1. Improve Productivity
Like most new workplace technologies, tablets are most likely to be adopted in areas that can boost employee productivity. This is already happening in a variety of industries such as restaurants (touch-screen kiosks to take orders) and retail (tablets can help employees look up merchandise, process orders and take payments).
Tablets can serve as a versatile device for employees to use while on the go to access shared data in the cloud, communicate among internal teams and connect with customers. Tablets can be an easy way to demonstrate product features to customers and assist with sales presentations. Almost any customer-facing activity can be enhanced with the help of a tablet. Tablets can also provide assistive technology to make it easier for employees with disabilities to take on various job duties.
2. Manage Time and Attendance
Tablets offer a unique way for employees and supervisors to manage routine tasks like tracking time sheets and attendance. Tablets are obviously portable, making it easy for supervisors to connect employee attendance with cloud-based tracking tools. Tablets are also simple to use when getting multiple employees to clock in, track time on a project, approve time sheets, sign forms and more.
3. Assist With Benefits Enrollment
Tablets offer organizations an ideal way to easily share complex information with multiple people at various locations, such as during annual open enrollment when employees sign up for benefits. Tablets are easy to pass around a table to show employees their benefits options, serving as a more engaging brochure. HR professionals can use tablets to answer employee questions about benefits, explain features of various benefit plans and even get employees enrolled with one shared device — while preserving each individual employee's confidentiality as needed.
4. Empower Employees
Another underrated advantage of using tablets in the workplace is their ability to empower employees to access personal information on the go. With a work-issued tablet, employees can easily look up information such as pay, benefits elections, time off and other sensitive or private data that they might need. Tablets can deliver the best combination of confidentiality and mobility.
Tablets in the workplace are likely to be an area of continued interest for finance leaders who are looking for new efficiencies in managing their workforce. These devices can offer significant opportunities for organizations to improve communication with employees and realize gains in productivity.