75 Million Reasons to Invest in Millennial Workers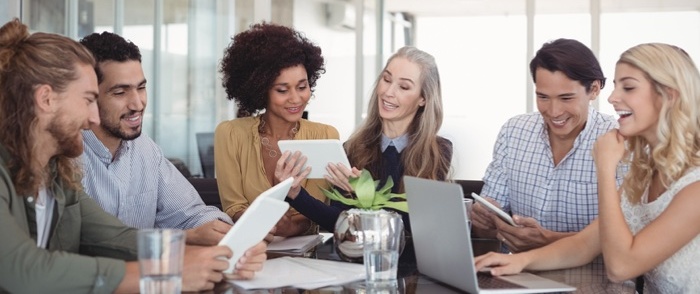 Perks and benefits may not be enough to attract and retain millennial workers.
How will you compete for future talent as millennials prove to be fickle employees? Inc. reports that two-thirds of millennials expect to leave their organizations within the next two years. For the most part, senior leaders are aware of this challenge, with HR conferences now regularly touting speakers on topics related to millennials in the workplace — in particular their recruitment, engagement and retention.
They're looking ahead and trying to understand this market because millennials are both the largest and fastest-growing segment of the U.S. workforce. With 75 million in the U.S., millennials surpassed the number of Generation X employees three years ago. The Society for Human Resource Management projects that by 2025 they will constitute about three-quarters of all U.S. employees.
Are Perks and Benefits Enough?
Certainly perks and benefits play an essential part in retaining millennial workers, and cursory online research will turn up multiple surveys and best practices. Most agree that benefits such as retirement accounts matter less to college-debt-strapped millennials, while programs that help them pay off college loans are proving to be successful. Other concepts ranging from pet insurance to flexible work hours may also be important factors.
The reality, however, is that millennials in the workplace are first and foremost shoppers. Having witnessed wages and benefits erode for their parents, they generally seek out good employment deals and tend to display less loyalty. You may offer fitness center memberships, for example, but did you know that your competitors have that and are already including onsite care clinics into their benefits offerings?
That's why you need a retention approach that goes beyond the commoditization of benefits.
Development, Connection, Community, Growth
The differentiator when it comes to attracting, engaging and retaining millennials in the workplace is the ability to forge bonds with them that go beyond the commodities of perks and benefits.
One surprising dimension of this has been a return to the office. Employers often conflate "work flexibility" with "work from home," but there's growing evidence to suggest that millennials want to be in the office, where they can interact with peers and mentors, forge a stronger sense of community and be visible for new opportunities and promotions.
Related to this is a fairly consistent millennial hunger for growth and development. Couple that desire with the pace of social media: Millennials want faster responses to their work and feedback on their development, an expectation that began when they initially applied for the job they now hold.
They have low tolerance for a development plan that starts a year after their hiring and then collects cobwebs for the next six months. If a job is not engaging their interest and developing their skills, they're likely to look elsewhere. All this against a backdrop where, as Forbes reiterates, "68 percent of millennials say that the longest they would stay with the same employer is three years."
Team Social Responsibility
Millennials also respond well when working for organizations with a clearly defined commitment to worthwhile causes. Forbes reports on a recent Cone Communications survey showing that "87 percent of Americans will purchase a product because a company advocated for an issue they cared about, and millennials are more likely than other generations to research the issues a company supports and the extent to which the company contributes."
Being a socially responsible organization and employer instills pride in employees, arguably more so for millennials than for other demographics. It's also one of the tools that organizations have to create a stronger sense of culture and community within their organization. Combining team building with professional development and social responsibility is an effective strategy that can keep millennials engaged and connected to your organization.