The Muppets and Risk-Taking Leadership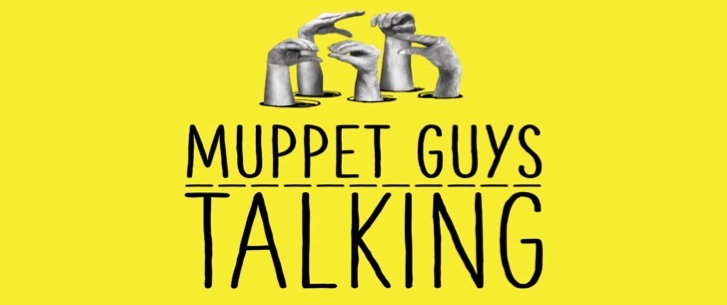 Everybody knows and loves the Muppets. The new documentary, "Muppet Guys Talking," takes us behind the characters to understand how leadership in the puppet world can apply in the real world.
"Are we rolling?"
"We're always rolling."
The puppeteers behind the Muppets, the lovable puppets that starred in their own television show, movies and on Sesame Street, got together to talk about their experiences with the Muppets in the new documentary, "Muppet Guys Talking." And while HR doesn't often deal with real monsters and animals, their examples of building an entirely new world where the only limits are your own imagination should you give some ideas on risk taking in leadership.
Dealing with Misperception
The Muppet Guys said the biggest misperception people have is that they are strictly the voices of the characters. Fran Brill, who plays Prairie Dawn, among others, said, "If it was just a voice-over job, it would be so easy; but it's not. It's performing, manipulating, keeping the character alive, all of that at the same time."
Any HR professional will tell you that's what their job is like. People see the end results and think it's easy, but they don't see the balancing, the hard work, the juggling of seemingly hundreds of different tasks. People see the end result, and the end result looks fairly easy. We know it's not.
Get to Know Your Characters
All the puppeteers agreed that knowing their characters was critical. They needed backstories, dreams and goals. Your employees have all of these as well. When we understand where people come from, it's easier to understand their actions. When we understand their actions, it's simpler to fix problems.
Risk-taking came into play with the character development because many puppeteers felt their own characteristics played a role in the Muppets' backstory and personality. They were exposing themselves and their stories to a wide audience. In order to get to know the people you work with, you have to be willing to share from your own life. If you can't do that, why would anyone take the risk to let you understand their life?
Be Fearless
Jim Henson (1936-1990), the creator of the Muppets, was totally fearless. He took risks and did all sorts of crazy things. Remember the opening scene of the first Muppet Movie, where Kermit sings The Rainbow Connection in a swamp? Well, where was Henson, the puppeteer for Kermit? He was in a metal container, crouched in an extremely uncomfortable position for hours, in order to get the shot.
As the leader, he did what was needed and never asked his team to do anything he wouldn't do, says Dave Goelz, the voice of Gonzo and others. A true leader creates an environment where everyone knows they're willing to do what it takes, so you should too.
Frank Oz said it goes beyond just crazy physical environments: "One of the most important performing things is a sense of abandon and lunacy." Creativity doesn't always follow rules or work on a 9-to-5 schedule. You have to try things, even if sometimes that thing may appear stupid at first.
Listen to Everyone
"Everyone on the set, every stagehand, everybody on the set knew they could walk up to Jim and suggest something. And if he liked the idea, he would use it. And as a result, everyone was always on board," Goelz said.
"Jim supported...trying anything. Because he knew that trying anything would get you the good stuff," said Oz, who played Miss Piggy and many other characters.
There was an environment where people know they would be listened to, knew failure was OK and that the boss had their back. That's an incredible work environment. Failure was OK because it was part of life. With that freedom came a lot of success.
Organizations can rely too much on a hierarchy and listen only to the people at the top. There's no room in the budget for failure. There's some logic there, but it also limits your chances of implementing innovative ideas. The Muppets were all about innovation.
Inclusion as Leadership
"A lot of people who feel disenfranchised in life, feel accepted in that Muppet world," said Jerry Nelson, who played Count von Count and many others. True leaders look at skills and take those risks in hiring people who aren't exactly like others, or who don't have spotless resumes. It's a risk that paid off for the Muppets, and it can for your organization, too.
Want to learn more "Secrets Behind the Show the Whole World Watched?" Click here to check out the trailer for "Muppet Guys Talking."