The Labor Market Showed Strong Growth Across Sectors in March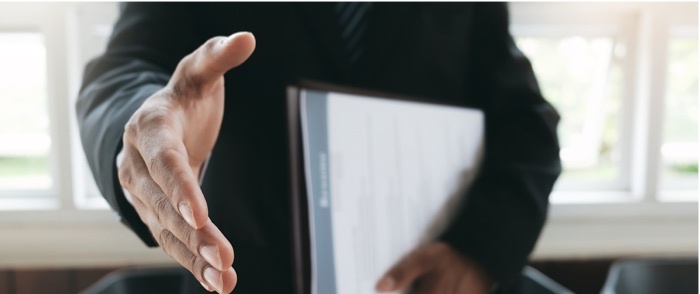 The American jobs market saw more great gains in March, particularly in service industries and midsized businesses.
The U.S. labor force added 241,000 new jobs in March, according to the most recent ADP National Employment Report. This extends to four months a streak in which the American economy added more than 240,000 new jobs per month. The U.S. jobs market is continuing to barrel ahead thanks to high overall confidence in the economy, and that prosperity is buoying every employment sector to at least some level of growth.
Manufacturing and Construction are Back in a Big Way
In March, the U.S. manufacturing industry added 29,000 new jobs, continuing its strong growth over the last year. Bloomberg reports that virtually all of the manufacturing jobs added in March came thanks to the success of durable goods producers. This points to an overall positive trend in economic growth, reports USA Today.
Construction, meanwhile, made an impressive 31,000 new hires to continue a four-month upward trend.
Professional and Business Services Lead the Way
Service industries continued at the top spot again in March, led by the professional and business services sector, which added 44,000 jobs. Like previous months, the majority of these jobs came from the high-paying professional services sector, which indicates a high level of consumer confidence and perceived financial security.
Midsized Companies Extend Their Dominance
Midsized businesses added 127,000 of the 241,000 new jobs in March, meaning they hired more Americans than small- and large-sized businesses combined. This is a continuation of the sector's historical dominance, but in March midsized businesses actually widened that lead significantly.
Small businesses hired 47,000 people in March, a cooling of the success they've enjoyed over the last half-year, but still a strong showing. Large businesses experienced a slight drop in hiring compared with February, but the sector's volatility in recent years means it could easily rebound by next month.
There's Always Room for Improvement
Though education and healthcare organizations hired 28,000 new people in March, it still represents a significant drop from the preceding four months, which saw an average of 45,500 new hires per month. In fact, the education sector lost about 1,000 jobs in March, and only the 29,000 jobs added by healthcare organizations kept the industry grouping from reporting an overall loss.
Stay up-to-date on the latest research and insights from ADP Research Institute: Sign up for our newsletter.