How Tech Is Disrupting Finance and Accounting Professionals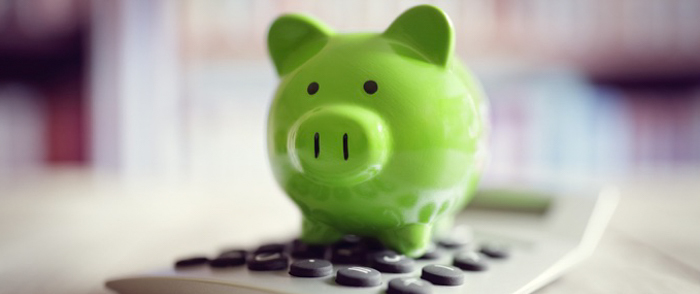 Accounting technology innovations continue to transform the profession from the inside out.

From one-person operations to the massive Big Four accounting firms, accounting technology is accelerating the speed of evolution in the industry. Automation is rapidly permeating each segment of the traditional accounting function as it challenges participants to embrace the reshaping of a profession and the revitalization of its human capital. The exciting journey toward always-on accounting opens the doorway that can redefine the very essence of the accounting function as a dynamic value turbine for clients and organizations.
Sprinting Giants
The accounting profession has seen disruptive innovation originate from the top with giants like the Big Four firms. The largest players are paving the path forward and compelling smaller organizations to adopt or get squeezed out.
"The majority of mid-to-large size CPA firms are not known for being the quickest adopters of change, unless it is a law or regulation they're required to follow," says Jim Boomer, CEO of Boomer Consulting. To Boomer, these organizations tend to be "late adopters."
The Automation Revolution
Repeatable tasks are the most susceptible to automation, with accounting the ideal function to automate. Automation is rapidly taking over the low-skilled tedious tasks of collecting, posting, matching and reconciling transactions. Robotic process automation (RPA) can be used to personalize repeatable processes to adapt for nuances and anomalies while flagging problems for deeper investigation. The automation effect will reposition bookkeepers to higher value roles that incorporate deep analytics, process improvements and solutions generation.
RPA Improves Human Capital Management
RPA utilizes machine learning (ML) algorithms that not only process and monitor basic accounting functions including journal entries, transaction matching and accrual calculations, but also implements exception management and remediation workflows. ML improves with usage which propels RPA to expand decision-making capacity toward increasingly more complex situations. Predictive analytics can help alleviate and offset potential problems as RPA integrates solutions. As efficiency improves, human capital and ROI follows.
The Continuous Accounting Model
The combination of RPA and predictive analytics will continue to accelerate closing times and ultimately embark on a path toward the continuous accounting model. This model collects, posts and reconciles data continuously with real-time processing and analytics to empower leaders and finance teams to provide the most accurate and up-to-date intelligence and forecasts. Continuous accounting transcends the traditional record-to-report model, which in turn enables a continuous audit model.
Cloud Is the Gateway Technology
While starting off slow, mid-to-large organizations are coming around. Boomer observes the current movement is focused on "on-premise technologies to cloud" as CIOs embrace the convenience and cost savings derived from not having to upgrade and purchase new hardware. Cloud is the gateway technology that enlightens and makes adoption less intimidating. "The organizations recognize that their core competency is not to maintain a technology infrastructure, but rather to identify the tools that make them the most efficient in getting the work done and improve the client experience," Boomer says. As organizations get more comfortable, they become more conscientious of selecting software that has embedded mobility to improve the client's experience.
Cloud Migration
Integrating accounting technology services on the cloud enables flexible and portable accessibility and the frictionless flow of data to and from clients. Cloud integration is illustrated by the 56 percent of CPA firms reporting the use of cloud-based software in 2016, up 17 percent annually, according to the American Institute of Certified Public Accountants (AICPA).
Additionally, 91 percent of the largest organizations (generating more than $10 million in annual revenues) and 38 percent of all organizations provide mobile devices like tablets and monitors to their workforce to enable remote work production, reports AICPA. The infrastructure to transform is there, competition dictates adoption.
AI Empowers
Boomer sees major integration of cognitive learning technology applications. "Machine learning can play a big role in sifting through all of the tax code, sifting through large chunks of data to find anomalies in the audit and really streamlining things and handing that over to the accounting professional to use their best judgment to develop recommendations," he says. This technology can empower CPAs to deliver better intelligence leading to improved strategy optimization for their clients and boosting value.
Making the Leap
Boomer suggests leaving out the ROI models when planning a technology investment. "That's usually looking for a reason it won't work, rather than how it can work," he says. Boomer suggests organizations focus on the bigger picture allocating a fixed portion of revenues on account technology investment and not simply maintenance. While being cautious may be prudent, the seismic shift is happening now. Organizations need to make the leap before they start to lose existing market share.
The Value Turbine
The accounting firm of the future will operate as a value turbine for clients. With automation handling most of the traditional accounting function, clients can share communications, data and analysis remotely in a frictionless real-time automated ecosystem. High-touch engagements allow CPAs to provide high value through deep analysis, insights and personalized solutions for each client. The connection with clients is galvanized, building up confidence and long-term loyalty.