3 Steps to Grow Your Business Using the Power of Benchmarking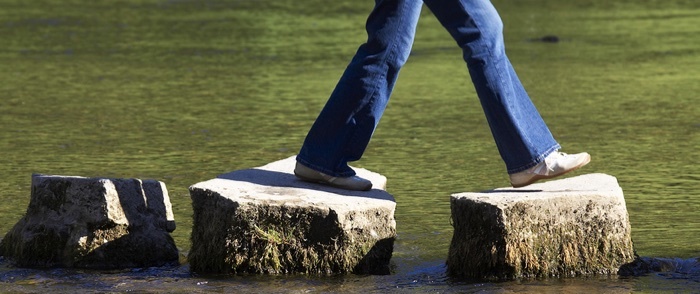 Smart benchmarking can lay the foundation for your organization's future success.
If you're continually struggling with turnover or having difficulty finding the right candidates for your business, you're dealing with issues that are common to all businesses, large and small. According to Xerox HR Services (now Conduent), 53 percent of employers say retaining talent is a top priority.1
Instead of merely guessing, uncover actionable insights and take these three steps to enhance the future of your business using benchmarking.
STEP 1: ASSESS
Before blaming your hiring woes on the marketplace, the economy and other factors beyond your control, take a look at the things you can control.
For starters, ask yourself questions:
What is the average age and tenure of our workforce?
What is our turnover rate?
What is our average pay increase schedule and how often do we evaluate performance?
What benefits do we offer?
Do employees have a career path and opportunities for advancement?
Do we communicate regularly with our workers?
Answering these questions will give you a good snapshot of your business based on your workforce data and your perceptions.2
Then, poll your employees to learn whether their opinions sync up with your perspective. Determine what's unique and compelling about the environment you provide and use it to your advantage. Here are some sample questions to include in a survey of your employees:
Do your managers communicate too much, enough, or not enough?
Does the information you receive have value?
What is your preferred means of communication (e.g., email, text, phone, face-to-face)?
What do you like best about working here?
What do you like least about working here?
On a scale from 1 to 10, how satisfied are you with your job?
Is there anything missing from your employee experience?
STEP 2: COMPARE
How do you stack up against other employers in your industry or area in terms of salaries, benefits and perks? To find out what other employers are doing, benchmarking is your best bet. Benchmarking compares the operation of your business with similar businesses and establishes a desired performance level. It starts with identifying measurable business processes that exist in other businesses.3
First, decide who you want to benchmark against. Pick firms of a similar size and with similar objectives. Consider benchmarking against firms outside your sector if there are areas they excel in.
Then, work with an HR solutions provider that offers benchmarking services. If you do it on your own, your local trade association should be able to suggest benchmarking partners. Another approach is to contact businesses and offer to swap data, so you can gain insights into their strategies. Continue to collect data until you have a large enough pool from which to confidently draw conclusions.4
STEP 3: PLAN
Once you've assessed your business and performed your benchmarking, it's time to analyze the data.
Use the information you've gathered to identify gaps. Where are you low when you should be high? If possible, bring your numbers in line with organizations that are having greater success with hiring and retention. See what benefits are valued most, how compensation compares, and which voluntary benefits are trending.
If you can't offer the same salary range as peer businesses, that's okay. According to recent ADP research, 47 percent of employees would consider taking another job that pays the same or less, proving money isn't everything.5 Adding low-cost perks and rewards, such as flexible schedules, a fun work environment, family-inclusive activities, and lunch and learn programs, may capture the imagination of top talent and enhance the package.
By completing these three steps, you'll realize that becoming more competitive is easier than you thought. Businesses of your size have distinct advantages over large corporations: You typically don't have a lot of bureaucracy, so you can react more quickly to trends, implement changes faster, and have the power to make the big decisions.
ADP® eliminates the guesswork
There's a new benchmarking tool in town and it's helping businesses like yours become more competitive across the HR spectrum. From talent to compensation and benefits to risk mitigation, ADP's benchmarking capabilities allow you to develop the strategies that can lead your business to greater success. Learn more at www.adp.com/benchmark.
1 Xerox Services Survey Finds Retention Tops Cost Management for Employers' 2017 Priorities, Business Wire, October 18, 2016.
2 The Competitive Advantage of Benchmarking: How Do You Measure Up?, ADP Spark blog, February 21, 2017.
3 How to Benchmark Your Business, Bert Markgraf, Retrieved from http://smallbusiness.chron.com/benchmark-business-23855.html on 6/13/17.
4 10 ways to...benchmark your business, Institute of Chartered Accountants in England and Wales, February 2008.
5 Midsized Businesses: Poised to Lose Balance in Time of Uncertainty, ADP Research Institute, 2017.