The Employee Experience, Anthropology and the Future of Your Workforce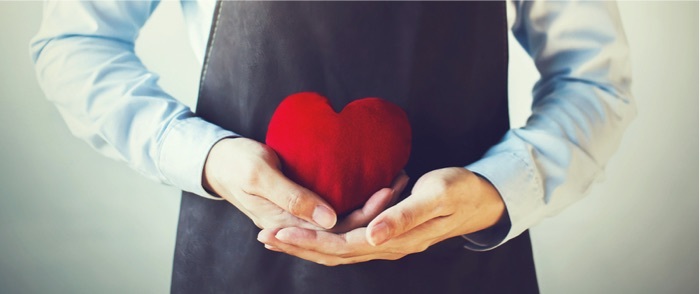 Is employee experience the new engagement? Dr. Martha Bird weighs in.
Employee experience in the workplace has been defined as the sum of culture, technology and physical workspace by author Jacob Morgan. It's certainly not a small idea; in fact, it may be easier to have a conversation about what it isn't. Experience isn't just compensation or role, and it is definitely "not a set of perks, such as foosball tables and free sodas in the break room" writes Matthew Wride of DecisionWise.
As HR leaders consider how to drive engagement in a changing workforce, the topic of strategic employee experience is trending rapidly — and capturing it in the workplace remains a difficult task.
Start From the Right Place

You can't address a concept like employee experience — dubbed "EX" for short — with only cultural initiatives, workplace design or new tech. It's a multi-disciplinary and human-centered idea, much like the topics studied by anthropologists — which, according to the American Anthropological Association, broadly focus on, "the application of knowledge to the solution of human problems."
The site goes on: "Anthropologists take a broad approach to understanding the many different aspects of the human experience ... when trying to understand these complex issues, they keep in mind what they know about biology, culture, types of communication, and how humans lived in the past."
The pulse of today's HR organizations reveals two conflicting trends: a lack of readiness to grasp experience holistically and the shared belief that experience likely plays a massive role in human capital management. While a study by Deloitte found that 80 percent of executives rate experience as important or very important, only 22 percent feel their firm excels at differentiating experience. More than one-third of organizations have made steps toward strategic experience management with 59 percent "somewhat or not ready to address the challenge."
So how can organizations work toward closing this employee experience gap? Approaching the concept holistically, much like an anthropologist would, is one way — and it's something Martha Bird, a Cultural Anthropologist at ADP, is used to.
Bird's background as an anthropologist has informed her belief that today's HR leaders must take steps towards an "authentic, relevant and meaningful experience culture."
Take a Fresh Approach on Skills
HR leaders should be prepared for change as they find patterns in the types of experiences employees value. "Thinking about crafting great employee experiences requires moving beyond traditional ways of organizing people, processes and products, including reducing hierarchies, breaking down silos and rethinking rigid processes," states Bird.
Using concepts gleaned from anthropological field work, leaders can use the techniques of active listening, observation, surveying and panels to "learn from our past and be mindful of signals in our own time." This multi-disciplinary approach can reveal patterns in your organization's EX.
"We need to actively engage with a system-level approach to shaping our workplaces to support the best in employee experiences," says Bird.
Skill decay is one important example of how the workplace has evolved, and why a system-level approach to updating experience could be critically important.
"Much has been made about the shortened half-life of skills," says Bird. "Employee training programs focused on skill mastery and durable knowledge acquisition alone are out of sync with the flows of today's market dynamics."
Research reveals that today's global workforce is unhappy with the skill management and advancement aspects of the workplace experience. Only about one-third of employees in the U.S., Singapore, Chile and France rate their employer highly on career performance, learning management and succession planning according to the global survey Evolution of Work 2.0 by ADP Research Institute. While skills and learning aren't the sum total of experience, this disconnect could be a sign that change must occur.
Consciously Orchestrate a Better Experience
A great experience is not organic. Bird describes change as a, "conscious orchestration by company leaders of the physical, virtual and management environments as they build a distinct company culture."
While employees likely value different experiences, depending on demographics and life stage, Bird emphasizes that today's employees — differences aside — also share a lot of the same priorities.
"We want to stay connected with our family and friends, we value being part of a community of shared passion and purpose, we appreciate being recognized and rewarded for our individual contributions — we love to tell stories," says Bird, who says these shared human values are thousands of years old. "Starting with these basics will go a long way to building a culture of care."
Bird believes there are several ways HR leaders can drive experiences that provide a satisfying sense of connection, purpose, reward and shared experience.
"Mentorships and learning scaled across physical and organizational boundaries" are two means of fostering relationships and lasting knowledge. Bird also points to performance metrics and rewarding teamwork instead of competition as two ways organizations can improve the collective experience.
Will Experience Be a Continuous Conversation?
Will the idea of employee experience, like many trends, fade from focus? When asked for her opinion on whether EX could remain a focal point beyond 2018, Bird said she thought it would remain of importance in the future.
"If anything, it will become normalized as a central pillar of workforce management and strategy," says Bird. "I believe crafting employee experiences will be less a trend and more a norm for many in the developed world."
According to Bird, today's workforce hopes and expects their employers will provide the experiences they need to find purpose and satisfaction at work. Universally, this talent wants to, "learn, to develop new skills, to add value [and] to be connected via the latest technologies."
Tackling employee experience is no small undertaking, but positioning experience as a strategic objective can help employees fulfill the age-old desires to connect, learn and find reward in a changing workplace — and put organizations that prioritize it at a strategic advantage.