Optimizing Student Recruitment – 3 Ways to Impact Strategy and Deliver on Results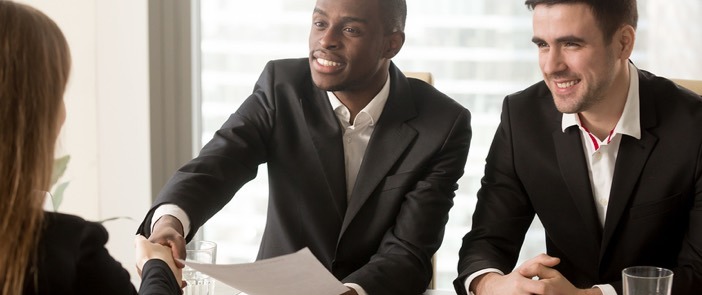 If you haven't considered student recruitment as a hiring solution, you may be missing out on key opportunities for long-term business success.
If you haven't considered student recruitment as a solution to filling current jobs, you may be missing out on the advantages of meeting today's business demands while establishing strong leadership for tomorrow. Building and fostering relationships with high potential talent early in their career can help position your business for long-term success. Hiring new or recent grads brings in talent that is:
Eager to learn, engage and grow
Tech-savvy
Constantly connected and informed
Ready to be groomed
Able to assimilate to company culture
With continued Boomer retirements, unemployment at 4.1%, and increased campus competition, student engagement in today's market is an even bigger challenge. Consider implementing the following to differentiate your brand:
Cast a Strategic Net, Sooner
In this employee-driven market, it's critical to begin recruitment efforts earlier than in previous seasons, and to evaluate whether your current strategy will remain effective. With limited time to focus on campus recruitment, consider capitalizing on newer trends like virtual interviewing, algorithm-based sourcing, and customized engagement to reach more relevant candidate pools. Travel costs saved on traditional recruitment methods can save up to 67% and can be reallocated towards more strategic recruitment techniques like case competitions, hackathons, and corporate partnerships.
The ability to pinpoint the most qualified candidate pool, regardless of geography or school, aligns with the trend toward establishing and developing relationships earlier in student careers. Connecting with students at the start of their academic experience can build brand awareness sooner and help develop a deeper candidate pipeline. Similarly, continuing to nurture connections discovered during the student recruitment process and with interns who performed well but didn't convert can be beneficial. A year from now, the view may look completely different and that same student may be open to talking or know someone who is.
Make Interns Your Champions
A strong internship program impacts your brand beyond students working for you this summer. Brand impressions continue to build once your interns return to campus and have a wider platform to share their experience. Capitalize on this by refining your internship programs and implementing new pipelining techniques like student referral programs and brand ambassadors. Student referrals are slightly different than standard programs in that timing is critical with efforts best made before campus interviews begin. Student ambassadors are uniquely beneficial as they share a personal experience and relate naturally to their peers. Analyze hire metrics to determine the best schools to target, source from your internship pool, and provide effective training and incentives to encourage results. You'll also benefit from a continued relationship with your high potential former interns and increase likelihood of conversion.
Upgrade Your Overall Program
Know what aspects of your company make it appealing to students and refine as necessary to align both with changing business objectives and external competition. As an example, one company formed an affinity group focused on early career employees and implemented a rotational program focused on exposing new hires to as much of the business as possible. According to NACE's 2017 Recruiting Benchmarks Survey, "among employers that used rotational programs, the retention rate for 2016 college graduate hires was 91.8 percent."
Taking stock of your program, combined with utilizing new pipelining techniques, and reaching out to the right students earlier in their academic career can help put your company at an advantage during this time of fierce competition for talent. What you do as this season ends and next season's planning begins can make the difference between a strong, on-going candidate pipeline or a continuous struggle to fill roles.
Register for ADP's ReImagine Series webinar on April 26 and learn additional strategies to engage your future leaders through early career recruiting.