Why HSAs and Health Care Consumerism Are Good for Business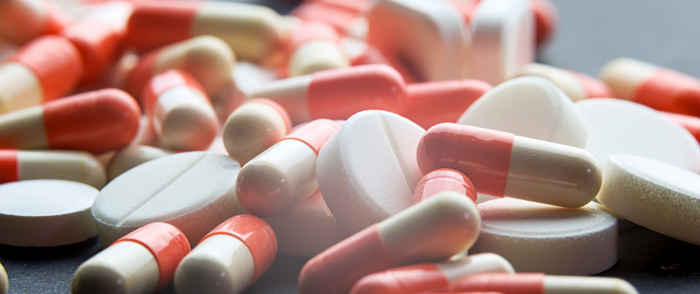 Offering HSAs allows your employees to be active participants in health care consumerism, but does it make financial sense for your organization?
HSAs can be incredibly powerful tools, both for your employees' health needs and for your organization's retention and satisfaction levels. This is doubly-true because patients are now more savvy than ever and have started shopping for what they want from medical care — whether that's the cheapest price or the best experience. With this rise in health care consumerism, many employers have decided to offer their employees self-directed health insurance plans that include a health savings account (HSA) feature.
Before offering this type of health coverage, it's important that you and your organization understand how to get the most out of the system, and which tools and educational programs can benefit your teams the most.
Encouraging Health Care Consumerism Can Be Good for Employees
Health care coverage can be a powerful tool in recruiting. According to Glassdoor, it's the most valued benefit employers can offer. But with an increasing number of insurance plans, paying the deductible to access the value of their insurance is out of reach for many. If your employees' deductibles are too high, they may end up avoiding going to the doctor when they should, even though they have insurance. That can mean more employees coming in sick, which can affect not just their performance, but their co-workers around them.
This can be avoided by offering an HSA, which is essentially a savings account specifically for health care needs that is tax-favored and can be used for everything from insurance deductible costs to pharmaceuticals. Having an HSA could encourage employees to actively participate in healthcare consumerism, as they'll be more involved in exactly how much each procedure costs versus the value they get from that provider.
For those healthy employees, they'll experience the benefit of rollover benefits that never expire. They'll be able to save up for their future (even their retirement) and choose the cheapest insurance option that your organization offers. They'll avoid feeling that they're flushing money down the drain after every new insurance year, and will also avoid having to worry about "what ifs" if they do end up needing significant care in the future. They'll be able to simply hold the cost of their deductible in their HSA, in case it's needed.
HSAs Can Be Great for Business
It may seem daunting to put even more money toward employee health care, but when done correctly, HSAs can have the potential to improve your team's overall performance, according to ADP. You could have fewer employees showing up sick — or worrying about an ill or injured family member — and your employees will participate in health care consumerism, which means they'll be part of the process of bringing down organization health care costs overall.
Additionally, according to ADP, McKinsey & Company reports that employees with HSAs are more active participants in healthcare consumerism, which means they're more likely to "shop around" for their health care needs.
Lastly, because HSA contributions are pretax, you can count on saving as much as 7.65 percent on employer tax costs (6.2 percent for Social Security tax, plus 1.45 percent in Medicare tax), as noted by Accounting Coach. For every $1,000 of their total pay an employee chooses to put in their HSA, your organization will save up to $76.50 in taxes. The total savings per pay period is likely to rise exponentially with the number of employees you have.
Maximizing the ROI of HSAs
Investing in your human resources by offering HSAs could, by itself, have an impact on the productivity of your staff, but there are also several ways to maximize the ROI of your investment:
Enroll employees in an HSA program that not only allows but encourages them to spend their funds on preventative and health-improving purchases, such as gym memberships and nutritional courses.

Offer support tools, such as a comprehensive benefits portal through your HR software that enable your employees to stay up to date on their available funds and contributions.

Hold courses for your employees on how to maximize the benefits of their HSA. Suggest saving for retirement, and the benefits of maxing out their contributions, as the account is tax free.
HSAs can be very beneficial for employees, whether they're looking to save extra for retirement or they're excited about the freedom to choose a wider variety of medical providers. By offering tools and resources to support your employees, you'll ensure that they're active and educated participants in health care consumerism, and both your organization and your teams will benefit.