Employee Benefits: Taking a Customizable Approach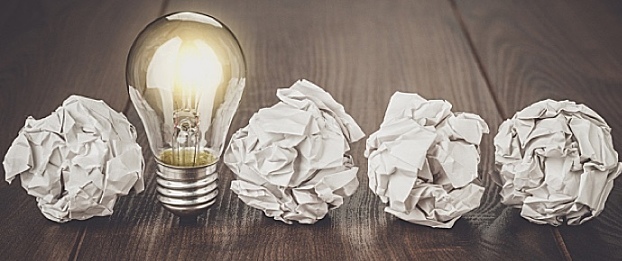 You should offer customizable options concerning employee benefits to match the personal needs of your workforce.
The right employee benefits can give employees peace of mind and freedom to focus on helping the organization achieve its goals, without the distractions that can come from personal issues outside of work. The potential positive outcomes for an organization and their employees are many, from increased job satisfaction, to improved morale and productivity, along with reduced health care related costs.
However, when one thinks about the diversity of the workforce, wouldn't it make sense for benefit offerings to be in the conversation, as well? How then, can employers deliver the next generation of benefits consumerism to their workforce?
Several things may need to be considered. Leaders must be able to gather information that will allow for insights into their current and potential employee population and their benefits needs. Gathering the right partners will be important as well, in order to craft and administer effective, customizable solutions that can engage a variety of employee populations. Leaders must also consider appropriate delivery and communication methods for an organization's employees, so that informed choices can be made.
Employee Insights
To provide appropriate employee benefits, it helps to know what type of employee population an organization has. Analyzing the demographic breakdown (e.g., gender, age), for instance, may highlight opportunities for appropriate employee benefits suitable for the targeted workforce. It can also give clues as to what benefits are not being utilized, and why, along with the potential costs or savings associated with those decisions.
While it may vary, many organizations can collect and review this sort of information from a number of sources:
Benefit providers. Carriers that provide services to an organization can also supply reporting, helping organizational leaders to see opportunities for improvement. With health care providers, utilization reports identify what health care related benefits were used (or not), such as number of emergency room visits in a given period. Another example is with retirement plan partners. Their reports can show how many staff members may be contributing or what the average contribution amount is.
Employee system of record (SOR). Most organizations possess a method of compiling, organizing, updating and tracking employee data. The right system should possess tools that would provide on time, relevant information that can be used to drive better decision-making, both for leaders, as well as other members of the employee population. For example, if data shows an increased composition of millennials in your workforce, who are entering the age when they are likely to have children, it might be time to take a look at your maternity and paternity leave policies and your childcare offerings.
Methodology
While quantitative analysis and decision-making is important, a qualitative approach may help organizations identify, develop and deliver quality employee benefits. Tools to consider for conducting a qualitative analysis are as follows:
Employee surveys. These can provide both quantitative and qualitative information, depending on how the questions are structured.
Interviews. This may enable leaders in the organization to understand the potential needs and wants of the target population, by soliciting feedback directly.
Formal observations. Observing a targeted audience in their space can potentially yield clues on potential needs.
Taken together, these insights can be used to construct effective benefit options, along with educational and feedback tools, that can serve to drive and deliver personally tailored services.
Securing Partnerships
Even with the best analysis, it won't mean much without the right partners. Having the appropriate delivery partners helps to more effectively: offer appropriate benefits; drive engagement across the different employee populations by providing differentiating services; and decrease expenses to both the organization and individual employees through greater access to relevant information that allows for better cost-benefit analysis.
Supportive and skilled internal and external partners can help enhance the design, implementation and rollout of an appropriate benefits package that supports individual choice.
Method of Delivery
Having the right method to introduce, educate and inform employees on benefit choices (along with the value and costs of those choices) will be a vital element of the process. An effective system can be technology based, such as an online employee benefits portal. For remote workers, mobile applications which can personalize and simplify the delivery of quality services will be invaluable. The advantages of having the right technology include ease of use, built-in compliance features and the ability to create customized reports. A delivery system can be personal as well; for example, by having a representative from a retirement savings plan provider speak to your employees in-person.
It's important to understand the different communication styles that employees may prefer as well. Some may be receptive to email, while others may prefer a physical document (e.g., a memo), phone call or in-person discussion. People may not be comfortable using a PC, yet may be savvy mobile device users. Effective communication allows an organization's workforce to be aware of, informed about and, ultimately, find the types of benefits that make the most sense to them.
If organizations want to provide benefits that are personalized and aligned around the workforce's needs, the groundwork must be done first. Gaining employee insights, having the right partners and providing an effective delivery system should support that goal. Done right, this will give employees meaningful protections and safeguards and supply your organization with a more loyal and productive workforce overall.