Synchronizing your Employee Data Just Got Easier for Oracle HCM Users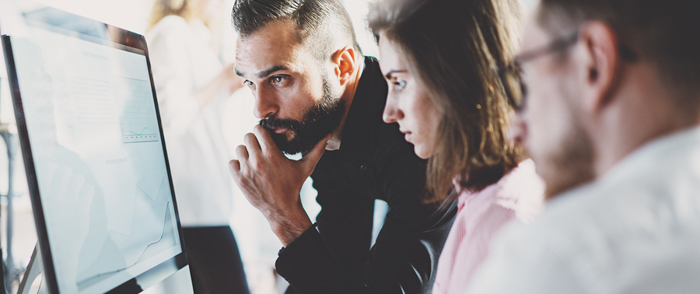 In today's dynamic economy, company culture and employee engagement have never been so important.
By Yan Courtois, Modulus Data - an ADP Marketplace partner
In today's dynamic economy, company culture and employee engagement have never been so important. Providing your employees with easy access to their pay, retirement accounts and more, requires data integrity. HR professionals are often challenged with maintaining accurate employee data across multiple systems, often manually re-entering the same employee data from one system to the other. It can result in the loss of several days of HR productivity each month as well as manual mistakes.
If you are an Oracle HCM user and want to ensure that employee data, demographics, departments and legal entities are in synchronization with your payroll solution, you must leverage data integration to make this happen.
There's good news for organizations using Oracle HCM. Pre-built "connectors" can allow you to automatically integrate with ADP Workforce Now. Organizations can leverage the solutions that are best for their organization and benefit from data integration technologies that transform the way HR generalists make decisions about the systems they use.
The Oracle HCM Cloud Integration by Modulus Data is available on ADP Marketplace. This connector provided by Modulus Data enables the transfer of data (such as New Hire, Employee, and Foundational data) between your core Oracle Human Capital Management (HCM) Cloud system and the most current release of ADP Workforce Now.
By configuring a pre-build "connector", as soon as a new hire employee record hits Oracle HCM, for example, a new employee record will be automatically created in ADP Workforce Now with all the relevant data mapped for name, address, social security number, salary, and benefits — everything necessary to process payroll increasing data accuracy and streamlining your HR processes
Take control and save valuable time, using it to conquer more strategic challenges. The state-of-the-art data integration technology will allow you to do that. Modulus Data offers additional "connectors" on ADP Marketplace including connectors for Oracle HCM, Taleo Business Edition and Taleo Enterprise Edition. Learn more about how to quickly and easily connect some of the most popular HR Systems to your ADP platform.