Promoting Diversity in the Workplace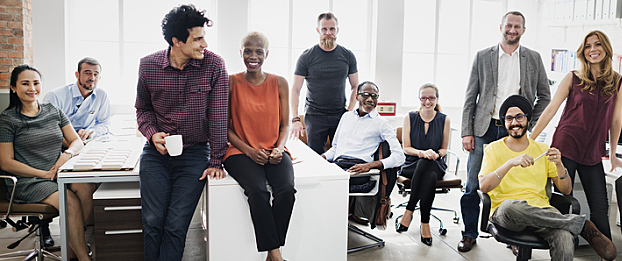 As we reflect on Martin Luther King Jr. Day, it is a great time to focus on diversity in your organization.
What Diversity Can Do
The benefits to diversity are myriad. According to Entrepreneur, these include improving your brand, operations, and innovation. For example, more diverse organizations often have lower absenteeism and turnover, which helps get things done and reduces recruiting and training costs and facilitates engagement. Promoting an organization's diversity can also aid in recruiting and sustaining diversity. Further, fostering opinions from a variety of backgrounds and perspectives can enhance innovation and support the development of products and services that more closely meet customer needs.
An Ongoing Process
According to Forbes, achieving diversity and inclusion in the workplace is an ongoing process that has no quick fixes or how-to manuals. It requires care, trust, and dedication throughout the organization. SHRM suggests that before you begin a diversity iniative, gather and understand your data so you have a clear picture of where to focus. Then focus on your business objectives and address the organizations policies and practices that affect diversity in employment decisions. Then, in implementing any diversity initiative, it is essential to get leadership buy-in and make sure that the organization's efforts are effective and are sustained over time.
Diversity is not just a compliance issue. It is also good business.

Stay up-to-date on the latest workforce trends and insights for HR leaders: subscribe to our monthly e-newsletter.