What's Happened and What's Next for the DOL's Overtime Rules?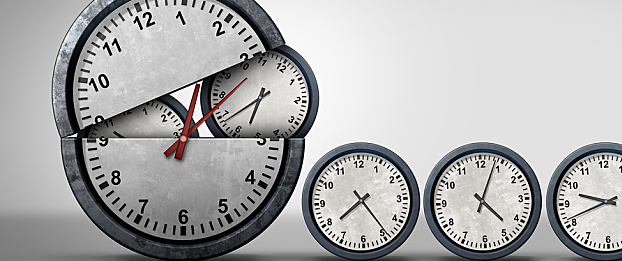 It's been a roller coaster ride with the Fair Labor Standards Act (FLSA) changes. Generally, employees receive overtime if they work more than 40 hours per work week, unless they satisfy an exemption. To qualify for an exemption, the job performed must satisfy two tests — the duties test and the salary test which set forth specific requirements about the nature of the work and minimum salary levels.
In May 2016, the DOL released its final rule containing significant increases to the salary test for executive and professional employees (generally referred to as "white-collar exemptions"). The salary thresholds doubled, going from $23,360 up to $47,476 annually. Additionally, the salary thresholds for highly compensated employees increased from $100,000 to $134,004 annually. This new rule was scheduled to become effective on Dec. 1, 2016. However, there were challenges to the new rule which affect when or even if it ever goes into effect.

The Courts
On Nov. 22, 2016, just days before the rule's effective date, a U.S. District Judge in Texas granted a preliminary injunction halting the new overtime rules. On Aug. 31, 2017, the same court granted the challengers' summary judgment, finding the DOL exceeded its authority in issuing the rule. Further, the Court stated the DOL focused too much on the amount of salary and not enough on job duties, reports Bloomberg BNA.
The Department of Justice immediately appealed preliminary injunction to the U.S. Court of Appeals for the 5th Circuit. However, because of the District Court's later ruling on summary judgment, the DOL withdrew its appeal, as reported by Proskauer's Labor & Employment Department.
The DOL's Request for Information
On July 26, 2017, the DOL issued a Request for Information from the public on its overtime regulations for the purpose of gathering information to revise the rules, as reported by The National Law Review. Some questions posed by the DOL are as follows, as set forth in the Federal Register:
What inflation calculations should be used?
Would different salary levels impact different regions or industries? How would these different salary levels impact businesses with multijurisdictional locations?
Did the 2016 Final Rule's effective date impact small businesses any differently than it did large businesses? Did small businesses have unique issues in satisfying new salary thresholds?
The comment period for this request ended on Sept. 25. As reported by Proskauer's Labor & Employment Department, as of Sept. 7, the DOL has received more than 124,000 comments. A new proposed rule is expected to be published — but when and what it will say is unknown.
What's Next for Employers?
Although the final overtime rule as drafted is off the table, that doesn't mean that it won't be revisited and reproposed. Employers may be looking at a newly proposed rule sometime in the future. So what do employers do now? Many employers already made changes to their compensation for their employees, while some waited. If your organization changed its rules and is considering changing them again, be sure to consult legal counsel before you do anything. There may be an effective reduction in pay that could trigger discriminaiton, equal pay, and other legal issues.

If you haven't changed your overtime rules, then now is a good time to review job descriptions, salaries, and which employees are currently exempt and nonexempt to determine which positions may be affected by new rules and laws. It may also be a good time to review your record keeping and how you track overtime so that if there are further changes, your organization will be prepared to efficiently implement them.

Although the rules are on hold, changes are still on the table. It's never too early to understand which positions may be affected and to plan for how to communicate and implement any new overtime rules.

Stay up-to-date on the latest workforce trends and insights for HR leaders: subscribe to our monthly e-newsletter.