Stay Competitive with a Financial Wellness Benefit: College Savings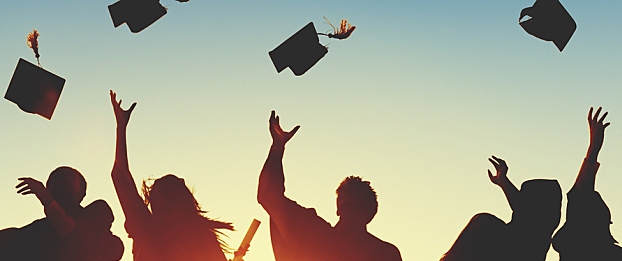 A growing focus on financial wellness programs is expected to create a competitive edge for employers who put them into practice. That may be challenging for some employers, especially with the high cost and complexity of some benefits—such as healthcare insurance. However, there are no-cost ways you can support employees' overall financial fitness without affecting your bottom line. One of those is to offer a 529 college savings program.
College Savings Supports a Financial Wellness Approach
According to an Aon Hewitt research study, over 90 percent of employers said they would likely focus on financial wellness programs for employees this year. Why? According to the study, financial stress can be linked to physical health, which can cost employers in several ways: missed work days, distractedness and healthcare costs.
The Center for Financial Services Innovation (CFSI) also reports that one in three employees indicated that personal financial issues distract them from work. CFSI's research found that to be true for employees regardless of their job level or the type of industry they were in.
For college, people's greatest concerns are about the debt they may have to incur to pay for it. Employers can help reduce this particular financial stress by giving employees an easy way to save with a college savings plan.
Benefits Can Make or Break Recruiting Efforts
Not only can financial wellness benefits help with productivity, they also help employers remain competitive in recruiting and retaining their best workers. Attracting and keeping top talent ranks high among human resources professionals and employers. Today's tighter labor market could make it even more challenging. As a shortage of recruits becomes more evident, employers may need to be creative with benefits.
Today's job seekers are very different from previous ones and have higher expectations of their employers. Many are judging employers by how a position helps them grow professionally and personally. Other recruits may be looking for benefits that help support their families. To meet these needs, some employers offer a holistic wellness approach, which includes financial wellness among other things
College Savings—A Leading Edge Benefit
Offering a workplace 529 program that helps employees save for college for their children, another family member, or even themselves, helps employers advance financial wellness. In addition to helping relieve stress from the rising costs of higher education, a 529 benefit also gives employees tax advantages while saving and tax-free withdrawals for qualified education expenses when it is time to use the funds.
Workplace 529 college savings benefits have become more popular over the past few years, especially with employers who seek to address employees' full financial health. It's even more appreciated when employers allow workers to fund them through payroll deductions.
The number of employers who offer college savings is growing, however your company would still be considered on the leading edge. It's especially beneficial to employers when the 529 plan integrates with their payroll system and doesn't cost to add.
The availability of tax or other state benefits (such as financial aid, scholarship funds and protection from creditors) may be conditioned on meeting certain requirements, such as residency, purpose for or timing of distributions, or other factors.
No Cost, Easy Implementation for Employers
We've discussed a few ways adding college savings can benefit your company, and help with hiring and retaining employees. Two valuable features of a 529 workplace plan are that it doesn't cost you anything extra to offer, and the implementation can be easy.
Learn About a No-Cost College Savings Option in ADP Marketplace

In today's competitive workforce environment, consider a no-cost college saving benefit that seamlessly integrates with your current ADP payroll system.
-Take a tour of the no-cost College Savings APP.
-Select Try the Free Edition to download.
This material has been prepared for educational purposes only. It is not intended to provide, and
should not be relied upon for, investment, accounting, legal or tax advice.
©2017 American Century Proprietary Holdings, Inc. (Published here with permission. All rights reserved.)