Midsized Business Is the Engine of November's Employment Growth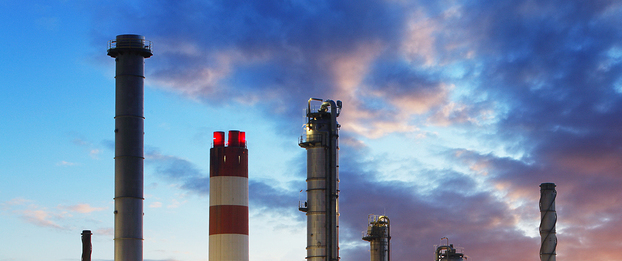 The U.S. economy mostly fulfilled expectations by adding 190,000 nonfarm, private-sector jobs in November, according to the ADP National Employment Report (NER). This constitutes a drop from October, which saw the addition of 235,000 such jobs, but it still shows strong fundamentals and continued job growth momentum based largely in the service industries. Though slightly below the 2017 year-to-date average of 208,000 jobs per month, November growth kept the country on track thanks to the success of a few key industries, and the strength of midsized business overall.
A Golden Year for Midsized Business
Compared to the small and large business categories, midsized business had a stellar month in November, adding 99,000 jobs. That puts midsized businesses well in excess of 2017's monthly average of 87,000 jobs created, and it represents a return to form after several months below this rate. November also continues the long-term, upward trend for midsized businesses, in which 2017 beat 2016's average rate of 60,000 jobs per month, which beat 2015's 58,000 jobs per month.
Small and large businesses both showed a significant hiring slowdown relative to October, though for small business this meant a return to a more average number of 50,000 new jobs. For large business, the slowdown to 41,000 jobs meant that November was leaner than just about any other month in 2017, and it continues the tendency of large businesses to fluctuate in hiring more than mid- or small-sized businesses throughout the year.
Manufacturing, Education and Health Care Lead the Way
Manufacturing had its best month of the year, adding 40,000 new jobs. To a large extent, this may be because of the weakening of the U.S. dollar throughout 2017, which has created jobs by making American products more affordable, abroad, as noted by Business Insider. Much of the hiring is also likely a natural correction after a comparatively dismal 2016, which saw a strong dollar and notably low hiring in manufacturing.
Education also had a very solid month, adding 23,000 new jobs to rebound after months of job loss and slow growth. This growth is expected based on the industry's tendency to quickly gain back, but not significantly exceed, recently lost positions — the 23,000 new jobs in November nearly offsets the 24,000 jobs lost over the two months prior. Since November 2015, this stable growth-loss cycle in education hiring has resulted in a net gain of fewer than a hundred thousand jobs, overall.
Slumps in Some Industries are Buoyed by Others
Unlike the inherently global manufacturing business, the inherently local construction industry saw a small drop in jobs, losing 4,000. This is likely a normal seasonal fluctuation, as the continuing investment in rebuilding from coastal hurricanes should keep such low numbers from becoming a trend. It could also be a product of the difficulty in hiring from those disaster zones that need construction laborers the most, a problem that can be improved over time with increased incentives for workers to relocate, as noted by USA Today.
Overall, November showed the strength of the modern, broad-based U.S. jobs market, in which one industry's slump is wiped out by another's boom. Goods-producing industries gained just 36,000 new jobs, compared to October's 85,000, but the continuing dependability of service industry hiring kept the market relatively strong in spite of this drop.
This month, it was manufacturing and midsized business in general that took up most of the slack. Next month? Check back with ADP RI on Jan. 4, 2018 to find out how the job growth landscape changes when December's ADP National Employment Report is released.
Stay up-to-date on the latest workforce trends and insights for HR leaders: subscribe to our monthly e-newsletter