Focus on the Candidate Experience and Boost Your Bottom Line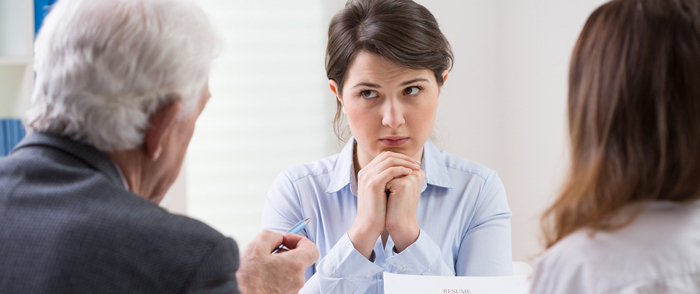 In a tight labor market, the ability to provide an exceptional candidate experience is critical — from application through onboarding.
In a tight labor market, the ability to provide an exceptional candidate experience is critical — from application through onboarding.
Unemployment rose to a high of about 10 percent in 2009 but has since declined to pre-2008 levels, to about 4.3 percent, according to the Bureau of Labor Statistics. That bodes well for the economy and is certainly good news for job seekers. For employers, though, this decline means a more competitive hiring landscape.
Remember, the Little Things Matter
When it comes to recruitment, even little things matter a lot, says Stephanie Bergman, principal product manager with ADP. For instance, some organizations set aside special parking spaces for job applicants so finding a spot is not an added layer of stress. "Those little touch-points — giving them a t-shirt, sending them an interview letter by mail," make an impact, she says. These efforts don't have to cost a lot but they can make a lasting impression, she explains. It can impact their decision to accept an offer as well as the length of time they stay with the organization.
"What a lot of people don't think about when they're thinking about the recruitment process is that it's an audition for the company," says Bergman. This is particularly true for millennials, she says, who are known to be particularly picky about the organizations they choose to engage with and highly concerned about finding a values-driven match. "Your candidates are going to be looking at things like your office spaces, the way you work — even what technology you use for your recruitment platform," she says.
Technology May Be an Early Detractor
That technology is often a first sign of potential trouble. "If the application process is very painful, they're going to be taking that into account when they are making a decision about where they want to work," explains Bergman. Those in technology-related roles are particularly prone to becoming discouraged about an organization's potential to meet their needs if the application process is clunky and outmoded.
Investing in the right technology, says Bergman, makes financial sense. "There is hard evidence right now that improving your recruitment and your hiring process will result in lower turnover and drop the costs of finding a new employee," she says. Having effective processes in place also boosts the odds of finding the most high-quality candidates, those most likely to help make a positive financial impact to your organization.
Focus on a Welcoming Experience
The battle is not won, though, when the application process is complete. The candidate experience is also impacted by the interview and onboarding process. "Thinking through the candidate experience is a really big thing that a lot of clients don't do," says Bergman. But, she points to one client as a great best practice example. During a recent visit, she witnessed their recruitment practices first-hand. She was delighted to find a well-organized process focused on delighting and engaging job candidates.
"They have banners up for candidates when they walk in the door so, immediately, the candidate gets a sense of what the corporate culture is," Bergman says. Candidates are taken for a snack or cup of coffee before their first interview. Then, instead of being confined to a cold conference room where interviewers come to them, candidates are escorted to interviewers' offices. This provides a sense of the environment and culture. "It's a very welcoming experience," she says, that can really resonate with candidates and boost the odds they will accept an offer, assuming, of course, the culture is a good mesh with their own values. If not, though, that's okay. "Basically, the earlier you can find out that they are, or are not, a fit with your organization, the more money it will save you in the long run," says Bergman.
"One-fourth of employees leave within 60 days because the recruitment process went poorly, or onboarding went poorly," says Bergman. "Any change to that 25 percent number will provide an absolute and immediate impact to your bottom line."
Reviewing Your Recruitment Process From Candidates' POV
Bergman recommends organizations take a critical look at their recruitment process, from the candidate's POV. How do they find you online? Where do they apply? What is that experience like? How are they contacted and invited in for an interview?
Finally, Bergman stresses, the job search process is a highly emotional and personal process for most employees. It's a big deal. Organizations that recognize this and take steps to create a more positive emotional experience for the candidate will be able to compete most effectively in an increasingly tight labor market.