Do You Know the Importance of Parental Leave Policies?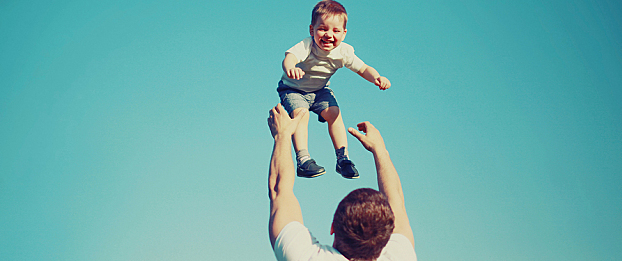 When it comes to creating a policy that enhances your culture, HR leaders are in a position to help their organizations craft the best parental leave policies.
Facebook founder Mark Zuckerberg and his wife, pediatrician Priscilla Chan, welcomed a new baby into their family, and early in the pregnancy Zuckerberg announced he'd be taking a two-month paternity leave, as noted by Business Insider. As gender roles shift, the idea of fathers taking off more than a few days isn't as unusual as it once was, and that has organizations revisiting their parental leave policies.
Technology organizations, like Facebook, tend to be the most progressive, but other industries are following suit. Johnson & Johnson, Ikea and Hilton Hotels & Resorts have all expanded their paid parental leave for fathers, but they're in the minority. Currently, just 18 percent of U.S. organizations offer paid maternity leave and 12 percent provide paid paternity leave, according to the Society for Human Resource Management (SHRM).
While time off seems like a generous perk, offering employees a chance to bond with their new child can actually be a recruiting tool, especially in a competitive labor market. When Google increased its paid maternity leave from 12 to 18 weeks it decreased attrition, SHRM notes.
Types of Parental Leave Policies
As you design and communicate your organization's benefits, it's important to understand your options and requirements. Two federal laws offer protection for parents. The Pregnancy Discrimination Act passed in 1978 makes it illegal for employers to fire, refuse to hire or deny a woman a promotion because she is pregnant, but it doesn't address parental leave. The Family and Medical Leave Act (FMLA) passed in 1993 provides workers with the right to job-protected leave after having a baby, but the time off is unpaid.
Some states have passed parental leave legislation, where the state provides the benefits, usually through the same agency that handles unemployment or disability benefits claims. For example, New York allows up to 12 weeks of paid time off. California's law provides working parents up to six weeks of paid leave to care for a newborn, newly adopted child or foster care-placed child. Whether a state provides paid parental leave benefits, organizations are always free to create their own parentel leave policies. The employer may elect to provide full or partial salary and benefits during the leave or simply provide unpaid leave. The National Partnership for Women & Families defines these eight types of parental leave:
Family Leave — Time used to care for an ill family member, new baby or newly placed adopted or foster child
Maternity Leave — Time off in connection with the birth of adoption of a child
Medical Leave — Time used to recover from your own health condition, including pregnancy-related disabilities and to recover from childbirth
Parental Leave — Time used to care for an infant or newly placed child, and includes maternity and paternity leave
Paternity Leave — Taken by biological and adoptive fathers after the birth of a child
Job-Protected Leave — A state or federal program that protects your job during a leave of absence
Paid Leave Benefits — A program that gives employees pay during time taken to care for a new child or an ill family member, or to recover from their own illness
Family Leave Benefits — Partial or complete pay for employees who take time off from work to care for an ill family member or a new child.

How to Design Competitive Policies
When it comes to creating a policy that enhances your culture, HR leaders are in a position to help their organizations craft the best parental leave policies. It can be tempting for organizations to keep their parental leave policies consistent year after year, but it's important to review your benefits each year to make sure they're valuable and competitive. You don't want to lose a high-performer or top candidate to a competitor that provides paid parental leave.
Offering a form of paid leave for both men and women in your firm can help you become an employer of choice. Harvard Business Review reports that 42 percent of job candidates say paid maternity and paternity leave is an important factor when choosing a job opportunity.
As millennials emerge as the largest generation in the workplace, businesses need to shift to meet their needs. "Millennials and Generation Z are said to value work/life balance and flexibility just as much as, if not more than, health care," says Jennifer Thornton, director of HR at the engagement marketing organization Terakeet, according to HR magazine. "I think employers should place a greater importance on the things that are important to their people."