Compare Time Tracking Software to Reduce Time Theft and Optimize Efficiency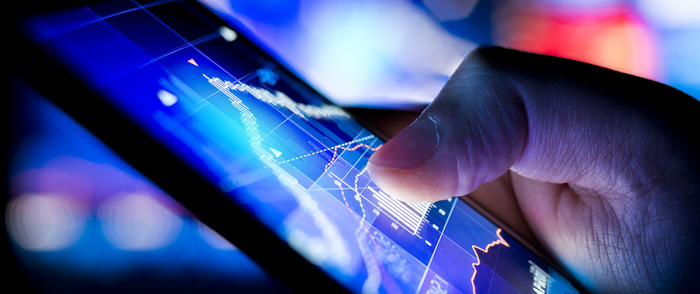 Compare time tracking software to not only reduce time theft, but optimize your workforce and reduce inefficiencies.
As a finance leader, you should review and compare time tracking software to ensure it not only reduces the inappropriate use of work hours by employees (also known as time theft), but helps optimize your workforce and reduce inefficiencies. An effective time tracking system should ultimately generate a moderate ROI by helping your organization's employees be more productive.
Time tracking software solutions generally offer a wide range of features to optimize workforce management. Most are hosted on the cloud and offer easy installation with a high level of security and data backup. Weigh the functionality of solutions to find what's best for managing your workforce.
Eliminating Time Theft
Many organizations still use manual time tracking methods. These are often subject to an honor system and can have inconsistencies and a lack of oversight that's easily exploited by workers who want to pad their paychecks. Monitoring employee time theft is important, and a good time tracking software can produce an almost immediate ROI by closing gaps in self-reporting. For an organization with lots of employees, lost time due to false reporting can add up pretty quickly.
Reliable time tracking software, combined with sound policies, should help to eliminate vulnerabilities. For example, many time tracking software programs use rule-setting to prevent inaccurate entries. This could include systems that won't allow employees to clock in more than 10 minutes early or late without a manager's approval. More advanced systems even use biometrics like finger prints to ensure one worker isn't clocking in for another. While some businesses and entrepreneurs might view time tracking software as a luxury, the ROI can be significant.
You can calculate a basic ROI by adding up the benefits of the software and subtracting the costs. Benefits can include automation, reduced billing cycle, improved utilization rates, and of course, a reduction in time theft. Costs only include the purchase price of the software, minimal training costs, and in some cases, customization costs.
Reducing Waste and Increasing Accuracy
While these software solutions can significantly reduce time theft, they should also help eliminate waste and inefficiencies. By eliminating the need for multiple entries, and reducing prime opportunity for error, up-to-date time tracking software should also boost information accuracy and reliability. It should also reduce paperwork and allow managers and employees to view schedule changes and payroll information in real time. This allows managers to create better cost controls by setting, comparing and correcting labor cost deviations.
In addition, employers should be able to use the software to generate actionable reports to arm themselves with data that can help identify ways to boost efficiency and productivity and optimize their scheduling.
Boosting Productivity Through Workforce Analytics
Time tracking software can also generate workforce analytics that offer visibility into everything from scheduling and production to how employees are motivated and why they leave an organization. This data can help organizations see how their HR functions impact not only their workforce but their bottom line.
Many software solutions give organizations access to benchmarks and even come with best practice reports and templates to help users learn what data they should be tracking. Some also come with expertise and service throughout the lifecycle, ensuring you get the most out of your investment.
While reducing time theft and enhancing employee productivity should be a prime motivation for moving to an automated time tracking software, a good timekeeping system can also help employers better manage their workforce, pay their employees accurately and manage compliance requirements. Whatever your reason for considering a move to an automated system, it's clear it offers your organization a number of real opportunities to boost your bottom line.