ADP SmartCompliance and Wage Garnishment Solutions Grab Handful of Industry Awards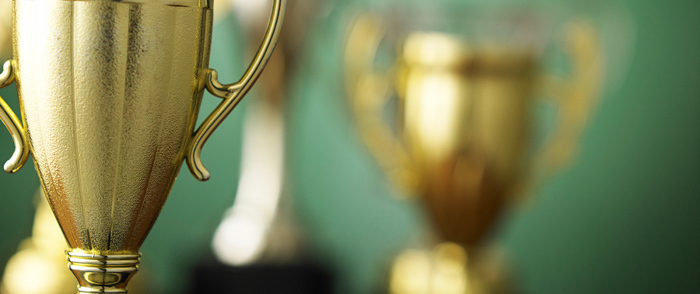 ADP SmartCompliance® and its comprehensive Wage Garnishment solution recently were selected for four industry awards.
ADP SmartCompliance and its comprehensive Wage Garnishment solution recently were selected for four industry awards that highlight the value these solutions continue to deliver to ADP clients.
Best in Biz Awards honored ADP with three designations this year:
Gold Product Line of the Year in the Enterprise/SMB category for ADP SmartCompliance. This award honors product lines exclusively geared to enterprises, small and medium-sized businesses or ones targeted to consumers. ADP continues to refine the user experience with ADP SmartCompliance by more fully integrating multiple systems and providing better ways for users to organize their work, assign and track vital tasks, and collaborate with co-workers.
Silver Best New Version of the Year in the Enterprise/SMB for ADP Wage Garnishments. This award recognizes new versions of existing products or services that launched since January 1, 2016. ADP strives to deliver to employers and their employees consistent, accurate and compassionate wage garnishment services. The ADP Wage Garnishment solution helps balance an employer's obligation to comply with the varying wage garnishment requirements while remaining sensitive to the potential impact garnishments may have on the garnished employee.
Silver Enterprise Product of the Year — HR Software for ADP SmartCompliance. This award acknowledges enterprise products including hardware, software and any other type of products for enterprises and large businesses.
Now in its seventh year, Best in Biz Awards honors companies, teams, executives and products for their business success in the current and previous calendar year. Awards are judged by a select group of writers, journalists, and contributors to business, consumer, financial, trade and technology publications, as well as broadcast outlets and analyst firms. This year, judges represented industry and business publications, including Associated Press, Forbes, Inc., Wired, Harvard Business Review, Business News Daily, Entrepreneur, and Accounting Today.
Any company from any industry based in or operating in the U.S. or Canada is eligible to enter the Best in Biz Awards' 65 categories.
In addition, ADP SmartCompliance Wage Garnishments also was chosen as the 2017 BIG Innovation Award Product of the Year presented by the Business Intelligence Group.
Organizations from around the world and the industry submitted their innovations for consideration in the 2017 BIG Innovation Awards. Nominations were judged by business leaders and executives who volunteer their time and expertise to score submissions and provide feedback.
The Business Intelligence Group was founded with the mission of recognizing true talent and superior performance in the business world. Unlike other industry and business award programs, business executives — those with experience and knowledge — judge the programs. The organization's proprietary and unique scoring system selectively measures performance across multiple business domains and then rewards those companies whose achievements stand above those of their peers.