5 Lessons for Finance Leaders on Age Discrimination in the Workplace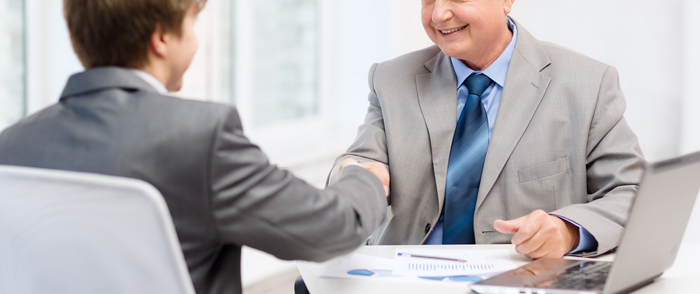 Finance leaders can learn a lot from recent cases surrounding age discrimination.

The Age Discrimination in Employment Act (ADEA) enacted in 1967, is celebrating its 50th anniversary, and its original intent and purpose is alive and well. Congress declared that this Act would make age discrimination in the workplace unlawful while promoting employment based on ability, not age.
According to HR Daily Advisor, some workplaces now have five generations. This could translate into increased potential claims for age discrimination, as those age 40 and above will continue to work longer than any previous generation.
Litigation Trends Directly Tie to the Bottom Line
The American Bar Association reports that although the ADEA has been impactful in curbing many forms of age discrimination, the issue "remains pervasive and its 'primary purpose' — alleviating long-term unemployment among older workers — remains unrealized."
The monetary benefits awarded in favor of plaintiffs are impactful. For example, from 1996-2016, 610 ADEA enforcement suits were filed with the Equal Employment Opportunity Commission (EEOC), and then resolved at the district court level to the tune of $2.42 billion. So what can finance leaders learn from ADEA litigation? Here are five lessons from recent ADEA court cases.
1. Review Your Recruiting Policies
On March 31, 2017, the EEOC reports that a national restaurant chain settled for $12 million in an ADEA lawsuit. The restaurant had denied older workers the opportunity to serve in the front of the house. Additionally, the company must amend its hiring and recruiting policies as well as hire a diversity director and a compliance monitor.
Employers should review their own hiring and recruiting policies, procedures and practices. Further, employers will want to monitor these practices to confirm they are being followed, especially if the employer is multi-jurisdictional.
2. Educate Your Hiring Managers
On Sept. 9, 2016, the EEOC reports that it sued a Colorado hospital under the ADEA for terminating a group of employees aged 40 and older. Allegedly, hospital employees said younger nurses could "dance around the older nurses," and they preferred younger, "fresher" nurses.
Employers should examine their own workplaces for this type of illegal preference for younger workers. Further, employers must tell their staffs to not express their preferences for hiring.
3. Confirm Your Policies Aren't Impacting an ADEA-Protected Group
On Oct. 5, 2016, the 11th Circuit decided in an age discrimination case that only employees, and not job applicants, may bring ADEA disparate impact claims against a prospective employer that has policies and procedures that lack any discriminatory intent but have a discriminatory effect.
Employers should review their current policies and procedures to confirm that they're not negatively impacting an ADEA-protected group. As a side note, one of the parties in that case filed for petition of certiorari with the Supreme Court on Feb. 2, 2017.
4. Understand What's at Stake
In a 2015 case, a plaintiff, who alleged he was denied a promotion based on age, demonstrated that he was discriminated against, including that the position was given to "a substantially younger person." The 9th Circuit drew into question the standard for "a substantially younger person," by stating that the plaintiff had to demonstrate additional evidence of age discrimination. The plaintiff had such evidence — the supervisor voiced a preference for "younger, less experienced agents." Case proven.
Employers should understand that the standard for a "substantially younger person" is at debate in the courts. Also, employers should tell their employees to not discuss their hiring preferences.
5. Monitor Your Plans
In a 2014 case filed by the EEOC, the 4th Circuit found that a local government entity violated the ADEA by offering a pension plan that required older employees to contribute a higher percentage of their salaries. Plan sponsors must review their plan designs to confirm they are not discriminating against an ADEA protected class.
As employees ages 40 and older work longer than any previous generation, and if stereotypes about older workers exist, finance leaders must review and monitor their employment practices as well as cases at the EEOC and court levels. The dollars are real from age discrimination claims and lawsuits, and will directly impact an organization's bottom line. As the working population ages, finance leaders must stay abreast of any changes potentially impacting their businesses.