What Creates Employee Retention? These 3 Types of Connections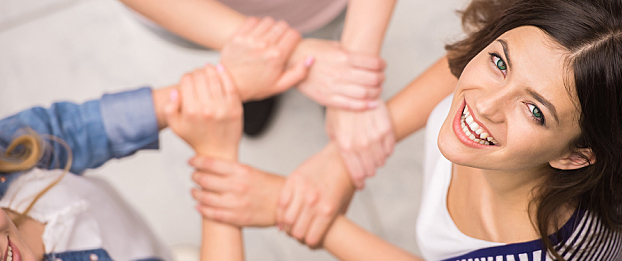 Despite perceptions that corporate loyalty has declined, it's one of the most powerful drivers of employee retention and engagement. Loyalty is one of the most powerful — albeit elusive — emotions that employees feel regarding work. When employees feel loyal and committed, they're less likely to seek a role outside their organization. For HR leaders, increasing employee loyalty can be a key driver in any retention strategy.

The Disconnect Between Employers and Employees
In a job candidate's market, employers are all too aware that today's workforce is willing — and able — to leave for another opportunity. According to the ADP Research Institute® (ADP RI) report, The Evolution of Work 2.0: The Me vs. We Mindset, while aware of the retention risks, employers grossly underestimate how many employees are willing to leave. According to ADP RI, "even among those employees who said they were not 'actively' looking, 42% in the 13 countries said they were open to the idea. Employers predicted only 21% of their workforce would feel this way."

Not only is there a disconnect regarding how many employees consider leaving, there's also a misunderstanding as to why employees leave. When considering whether to stay at a job or leave for a new job, employees consider things such as the work itself, work hours and flexibility. Employers, however, think that the organization's financial performance and reputation are key to employees' considerations about staying or leaving.
A New Approach to Loyalty and Employee Retention
Rather than focus on the disconnect between employers and employees when it comes to loyalty and why employees leave, HR leaders are best served by seeking a new definition for this powerful emotion.
"Loyalty has evolved," notes Inc.com. "It is earned by leaders and organizations who create an environment conducive to learning and progress. It is earned by employees who actively apply and grow their talents. Both are stewards of the resources entrusted to them."
When seeking opportunities to increase loyalty, HR leaders should examine talent management policies and procedures to ensure they are optimized in a way that honors human connection.
Connections With Senior Leaders
Strong, rewarding day-to-day relationships with peers can be some of the most important work connections for employees. It's also critical that employees feel connected to their direct manager, department head and executive leaders.
According to ADP RI, 45% of employees who are not looking feel connected to their company's senior management, compared with
34% of those who are actively job hunting. Create opportunities for meaningful connections to senior leaders through events like round table discussions, mentoring programs or town hall meetings.
Connections Outside of Work
Regardless of life stage, it's clear that today's employees also value their connections outside of work. ADP RI reports, "Top employment retention factors such as work hours and flexibility are shared across generations."
Allowing employees the time and space to maintain their connections outside of work can establish a deeper sense of loyalty with the organization. Implementing innovative policies that support reasonable work hours and flexible work options helps organizations reap the rewards in employee retention and loyalty.
Connections With the Work Itself
Employees tend to accept job offers based on the promise of what the job will involve and the work they will do. As exit surveys indicate, sometimes a job is not all it's cracked up to be. In fact, 60 percent of employees said they "have left a job if it did not live up to initial expectations," according to ADP RI.
Meeting job expectations is a two-way street. HR leaders who create realistic job descriptions and help their organization honor the promises made during interviews are more likely to retain talent and create an opportunity for employees to connect with — and gain satisfaction from — the work they do.
When employers provide an opportunity for connections — with senior leaders, with life outside of work and with the work itself — employees respond with loyalty. They're more likely to stay, and if they leave, they're more likely to serve as ambassadors for your employer brand. It's time for organizations to reject the idea that corporate loyalty has declined and focus instead on defining loyalty in a way that works for everyone involved.
Stay up-to-date on the latest workforce trends and insights for HR leaders: subscribe to our monthly e-newsletter.