Next Man Up: Employee Training and Development the New England Patriots' Way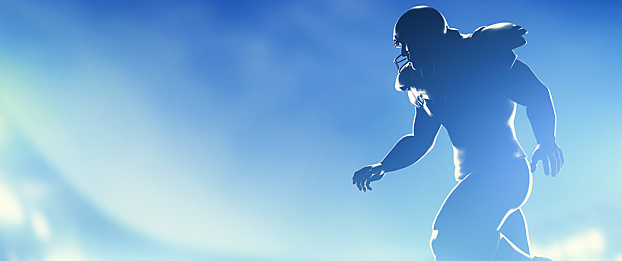 Employee training and development is needed to keep your talent bench ready for when your superstar goes out of the game. When you lose one star performer, it can diminish your entire organization. After NBA legend Michael Jordan retired from the Chicago Bulls in 2003, having led the team to six NBA championships, the team struggled to rebuild and hasn't made it back to the NBA finals since.
Other teams do bounce back after losing a superstar. New England Patriots quarterback Tom Brady may be one of the best quarterbacks in NFL history, but he missed the start of the 2016 season due to an NFL suspension, as noted by NFL.com. Yet the Patriots, famous for head coach Bill Belichick's "Next Man Up" philosophy, as Trifecta Sports Network notes, began the season with three consecutive wins without Brady, as noted by USA Today. When back-up quarterback Jimmy Garoppolo got injured in the season's second game, the team's third-string quarterback, rookie Jacoby Brissett stepped up and led the team to victory, with wide receiver Julian Edelman serving as an ad hoc back-up quarterback. When Brady returned, the team was stronger than ever, and eventually won the Super Bowl that year.
4 Ways to Develop Your Talent Bench
Talent gaps don't just happen in sports, of course. All organizations must confront the possibility of losing star talent, whether due to retirement, moving to a competitor or another reason. This is why it can be smart to have a contingency plan from the start by establishing a system for employee training and development. Here are four suggestions to get started.
1. Never Assume You'll Keep Superstars Indefinitely
Yes, you want to leverage the rare talent that superstars bring including their leadership skills, but when you become too dependent on a superstar, you can be vulnerable as an organization. If you have other talent ready and able to step up into talent gaps, you won't need to overpay for talent and won't be hamstrung as an organization when the superstar departs. Never wonder "if" a superstar will leave. Rather, be prepared for when they do.
2. Hire for Learning and Versatility
The New England Patriots are famous for putting key players in different roles. When you hire, look for people who show versatility, who can learn and succeed in different roles, and then let them develop their versatility. This can be useful when unexpected skills gaps arise. Job rotations, for example, can support such employee versatility.
3. Prioritize Employee Training and Development

Strategic workforce planning is about identifying skills gaps and closing them through a variety of means, including in-house training and accessing on-demand talent. The Patriots will bring in lower draft picks or rejected players from other teams and train them in very specific roles. Not all employees want to be superstars — some simply want to contribute to a winning team, preferring to leave the limelight to others. These "role players" can be extremely valuable to your organization's success.
Meanwhile, other employees want to be ready for the next level, the next promotion. Invest in these employees by offering them more responsibility, training, mentoring and other developmental opportunities. All great teams are a blend of capable "role players" and superstars who want to shine brightly. Sit down and have conversations with your employees about which track they're on and align their expectations with organizational needs. Fully developing both "role players" and "stars" can support your organization's success.
4. Have a Structure in Place to Review Employee Performance and Preparedness for the Next Level
Have a structured succession planning process for each role on your team. What would happen if your superstar left tomorrow for a competitor? Do you have someone on your talent bench who is both willing and capable of stepping into the breach? If you don't, you could have a potential succession crisis you need to address. Identify key roles, have a plan for engaging your star talent and build a strong talent bench.
The best teams are in the business of constantly developing talent, and winning has a way of attracting talent too. When a superstar departs, there should be only one question — who's the next man or woman to step up and fill the role? The New England Patriots have been doing just that for years, taking talent from everywhere (Tom Brady was the 199th player selected in the 2000 NFL draft, as Business Insider reports) and fitting it into a winning culture that values development and skill versatility. Your organization can do the same by considering the four suggestions above.
Stay up-to-date on the latest workforce trends and insights for HR leaders: subscribe to our monthly e-newsletter.