Is Working Longer A Smart Retirement Strategy?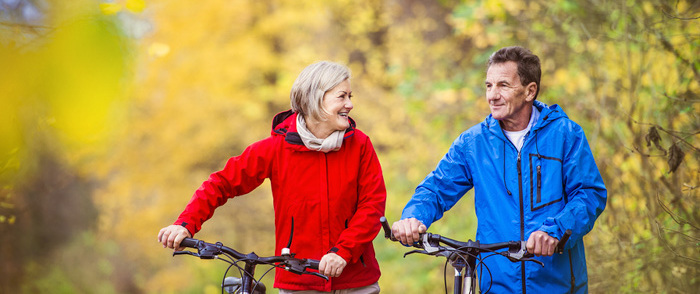 Many workers report they are saving less than they believe will be needed for retirement due to day-to-day expenses — here's how you can help them.
Are your employees saving enough to retire when they are ready? According to recent research, chances are they're not. EBRI's 2017 Retirement Confidence Survey (RCS) finds almost half (47 percent) have less than $25,000 in retirement savings. Employees know they need to save more — most (59 percent) believe they should be saving 20 percent or more of their household income to live comfortably in retirement and they acknowledge there will be consequences to under-saving. Those consequences include planning to retire later (57 percent) and saving more later (54 percent). Today, 38 percent of employees also expect to retire at age 70 or older. But is planning to work longer really a smart strategy?

There are many great reasons to continue working during the retirement years, but a shortfall in retirement savings isn't one of them. A Bank of America Merrill Lynch (BOAML) report indicates that employees have a number of reasons for staying in the workforce:
Staying mentally active — 62 percent
Keeping physically active — 46 percent
Social connections — 42 percent
A sense of self-worth — 36 percent
New challenges — 30 percent
But for some, working in retirement may not be a choice, but a necessity. The BOAML report points out that 27 percent of respondents say they will need to work during their retirement to help pay their bills while 19 percent indicate to help them grow/maintain their nest egg.
According to the RCS, those relying on working in retirement as a necessary income source may be taking a big risk for two big reasons:
Employees often retire earlier than planned due to hardship or work-related reasons. While age 65 is the age employees expect to retire, almost half (48 percent) leave the workforce earlier than planned — at a median age of 62 Top reasons employees cite for an earlier than planned exit from the workforce include health problems or disability (41 percent); company changes such as downsizing (26 percent); other work-related reasons (16 percent); and having to care for a spouse or family member (14 percent).
While most employees expect to work for pay in retirement, few retirees work in retirement. Even though 79 percent of workers say they plan to work in retirement, just 29 percent of retirees report they have worked for pay in retirement. This gap in expectations is significant when you consider that 49 percent of workers name "employment" as an anticipated source of retirement income.
Help Participants Plan Better
Working during retirement should be a choice — not a necessity. ADP provides participant education, tools, and resources that can help employees plan better instead of simply relying on "working longer" as their retirement strategy. Our materials focus on arming participants with real information and answers so they can make better planning decisions and reach their retirement savings goals. Some of the available resources include financial wellness programs, interactive retirement planning tools, and the ADP mobile app.
Many workers report they are saving less than they believe will be needed for retirement due to day-to-day expenses. That's why ADP makes available an online library of financial wellness content — including digital tools and information about saving for a home, family, and retirement — accessible through the participant website. Financial wellness programs can help pull employees out of the cycle of living paycheck-to-paycheck by building better financial skills through education. With better financial skills, workers can make better choices, set realistic goals, and feel more in control of their financial and retirement planning.
Our Retirement Savings Tool helps participants determine whether they are on track for saving enough to be retirement ready. Available on the participant website, this tool lets them view their projected estimated monthly retirement income, model the effect of a variety of adjustments to their current plan, and see the impact of making course corrections, like making a change to their savings rate or retirement age. Participants can use this tool to determine their retirement savings goal, gauge their savings progress, and model a variety of potential steps they can take to get retirement ready — before it's too late.
The ADP Mobile App makes it easy for participants to plan on the go. Participants can view their account balance and information, make changes, and get mobile messages that remind them about their savings goals. By clicking the retirement icon in the app, participants can:
Check their current account balance
View their account performance
Make changes to their contribution rate or account allocation
Get targeted messages about their retirement saving and immediately take action
And, because they get — and can act on — information where and when they need it, they have more control over their account.