How You Can Help Bridge the Civilian-Military Divide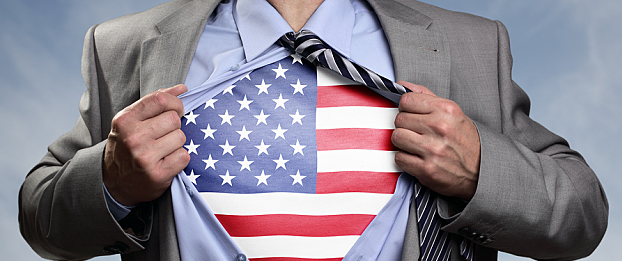 More U.S. businesses are hiring veterans, giving heroes a well-deserved opportunity to transition into civilian life. In fact, veterans are one of the top three most recruited demographic, according to a study by the U.S. Chamber of Commerce Foundation. Unfortunately, the study also found that a civilian-military divide exists in the workplace, and the rift may lead to internal problems and turnover.
"America's businesses have stepped up to the plate when it comes to hiring veterans—a fact evidenced by the ever-shrinking veteran unemployment rate," said Eric Eversole, president of Hiring Our Heroes and vice president of the U.S. Chamber of Commerce. "However, we need to double down on our effort to provide veteran-related training and assistance during the onboarding process."
Human resource professionals are in a prime position to help bridge the civilian-military divide and unite the workplace.
Start by Creating a Veteran-Informed Culture
According to the Society for Human Resource Management (SHRM), half of veterans leave their first post-military job within the first year, and more than 65 percent leave within two years. It's HR's role to engage and retain transitioning veterans by focusing on their unique needs and attributes.
Successful transitioning often happens when service members start a job search more than six months before separation, according to the study. While you can't encourage their proactive behavior, you can build a talent pipeline with service members in mind.
Start by adding elements to your careers site that make veterans feel welcome. For example, include a statement that shares your commitment to recruiting and hiring veterans, and highlight your firm's community efforts that benefit the military, such as volunteering time or donating money.
Make sure your application process is easy to understand. Transitioning veterans may not have experience completing a digital application. Bridge the civilian-military divide by providing lots of explainer text on how to fill out the fields.
Improve Your Onboarding Process

While onboarding is important for all employees, a greater effort is required to onboard veterans and set them up for success, according to the U.S. Chamber of Commerce Foundation study. Help the process by making sure your organizational charts and leadership communication philosophy is clear, suggests SHRM. The military has a clear chain of command and communication protocol. Be able to explain how your process is different than what the new hire might be used to, and share why you choose to operate in the way you do. For example, an open-door policy may be foreign to a veteran. Explain how it works and what it brings to your workplace culture.
Finally, pay attention to team-building activities. Help improve retention by creating a supportive environment that encourages relationships. Pair your veteran new hire with a mentor who can serve as a connection to the rest of the team. Train the mentor on areas in which a veteran may need extra help. For example, they may have limited knowledge of administrative tasks, such as payroll or scheduling.
Then Tap Into Veterans' Strengths
Once hired, make sure you use the strengths veterans bring to the workplace. For instance, veterans may value having a sense of purpose in their work, Alison Perry, founder of the nonprofit organization Central Oregon Veterans Ranch, tells SHRM. "If there is a job to get done, they will get it done," she says. "Give them the tools and give them the chance to figure it out."
Another important factor for veterans is respect. "Respect is also a significant value for veterans—and coming from a hierarchical rank structure, it is expected," says Perry. "Veterans have a different relationship to authority than their civilian counterparts. They may have higher expectations of their leaders and their leadership."
From a strong work ethic to a sense of loyalty, veterans bring a lot of benefits to your workplace. By educating everyone on the best way to help them transition into civilian life, you narrow the civilian-military divide and set the stage for everyone's success.