Snag Top-Quality Employees From the Passive Job Seeker Pool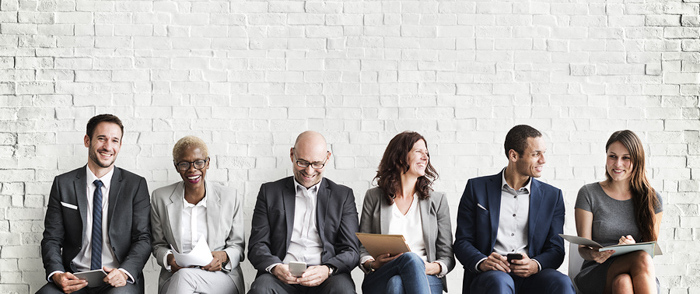 It takes coaxing to recruit passive job seekers.
Wondering why it's so difficult to find good people? You may be concentrating on the wrong population. Rather than focusing on active job seekers, a recent study says you should attend to passive job seekers — those not looking for a job but ready to jump given a good enough opportunity. And to get them to jump, focus on selling the unique employee experience of working in small to midsized businesses during recruiting.
The Facts
The Active Job Seeker Dilemma Study by career network Beyond and research firm Future Workplace found a disconnect between employers and job seekers. The national survey revealed that while 71 percent of human resources professionals cite employee referrals as their best resource for finding top quality candidates, only seven percent of job seekers viewed referrals as their top resource for finding jobs. In fact, passive job seekers with wide referral networks have better prospects than active job seekers do.
According to the study, passive job seekers outnumber active job seekers, and they're a population rife with the qualities you're looking for in a solid employee. 80 percent of HR professionals surveyed believe passive job seekers turn out to be the best employees because they're more experienced (44 percent), have more valuable skills (44 percent) and take their careers seriously (42 percent), all of which means they'll take less time to onboard and become engaged.
Your Advantage
The study notes that 65 percent of all job seekers want to work for small to midsized businesses. But how do you tap passive job seekers? By marketing the unique advantages of working for you.
For instance, as a small to midsized business, you have:
Less bureaucracy. In large businesses, the employee experience is one where most decisions are made by higher-ups. In smaller businesses, there are more opportunities to make decisions at lower levels. This gives your employees opportunities to grow faster in their positions. They can also take on responsibilities that would take years to attain in multilayered businesses.
More cross-training. Another great benefit is the ability to see and learn about all parts of the business, from finance and sales to human resources and management. Employees can learn what makes a business tick and get exposed to more job functions.
More challenges. New situations often arise that have to be figured out. In this environment, employees are challenged to create solutions that turn into policies or procedures.
Better working conditions. Smaller businesses have fewer rules than the big guys do, so they can provide more flexibility in work-life balance, which translates into better working conditions.
The ability to be a change agent. Smaller businesses often have close ties to their local community. Environmental or social activities in the community are good selling points and retention keys.
Get Noticed
Use different strategies to get passive candidates to notice you.
Extend your network. Attend conferences or professional events where potential candidates might be.
Be a resource. Share topical information of interest to potential candidates (and customers) on social media. Don't sell your company or your products. Provide information. This sets you up as a thought leader and establishes you as a resource. That gets follows. Then, when it comes time to advertise a job, you'll already have a pool to tap.
Ask for referrals. Remember, 71 percent of HR professionals cite referrals as their best resource. Encourage your employees, vendors or anyone else in your network to offer up a name.
It takes coaxing to recruit passive job seekers. But once you've won them to your side, that doesn't mean they can't be coaxed away again by better opportunities. So it's crucial to follow through on your promises and ensure that the reality of your business lives up to how you've sold it. Everyone involved — including you and your long-time employees — will only benefit.