Payroll Cards: The Future of Financial Flexibility?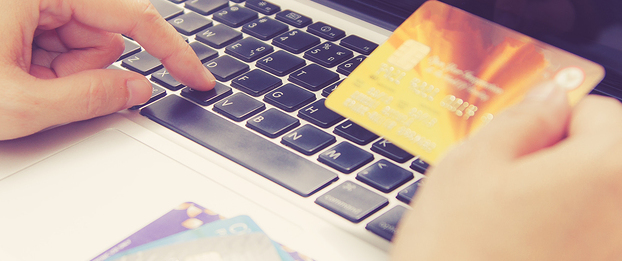 The advent of direct deposit caused a shift in payroll processing. Many employees are opting for electronic payment to bank accounts rather than the hassle of handling paper checks. The challenge? For employees without or who can't qualify for traditional bank accounts, direct deposit is not an enticing option. Payroll cards offer a way to tap the best of both worlds — minimal processing fees for employers and easy access to income for employees. Here's a look at the evolution of this industry and its potential to positively disrupt existing payroll processes.
Why Invest in Payroll Cards?
Payroll cards are typically offered by providers who offer value-added features which are branded by major credit card networks such as Visa® or Mastercard®. For employers, these cards offer a number of benefits including:
Generally, free program enrollment
Potential elimination of the hassle to produce and process checks
Easy auditing — while physical checks may be lost or stolen, payroll card funds are deposited electronically every payday

Web and app access to check balances and to manage cards
In addition, payroll cards allow employees to withdraw money at ATMs (often without fees) or make purchases at major stores. Since the cards are prepaid debit cards, they may be reloaded any time with funds from other sources like other jobs, tax refunds and cash (cardholder may need to pass an additional validation before they are allowed to reload their card, and fees may also apply from 3rd party reload service providers).
Potential pitfalls? Issuers may require a monthly maintenance fee, fees for lost or stolen cards, balance inquiry fees or cash withdrawal fees from out-of-network ATMs. For businesses, this means knowing the specifics of any payroll card plan upfront, ensuring the program complies with payroll card requirements in the states you operate in, and communicating this information to employees.
Evolving Oversight
While payroll cards for employees haven't replaced direct deposit or eliminated the use of paper checks yet, their increasing use has led to greater state and federal scrutiny to help ensure both card holders and financial institutions are fairly treated. The Center for Financial Services Innovation (CFSI) found two areas of concern: convoluted fee schedules and a lack of saving and budgeting tools for card holders. The CFSI recommends that payroll card providers implement new, less complex schedules and develop straightforward applications that let users track how much money they have available and create sustainable budgets.
According to PYMNTS.com, meanwhile, the Consumer Financial Protection Bureau now recommends changes to reduce potential harm to banks in case of limited liability and reduce the complexity of Regulation Z rules, which address credit and prepaid cards separately. It's worth noting these cards already carry the inherent liability protection of Reg E, meaning the terms of service must be changed with at least 21 days notice and card issuers are required to disclose their fee structure, among protections under Reg E. Payroll cards are a work in progress, but are quickly becoming viable options for organizations and employees nationwide.
Value-Added Options
What's next for payroll cards? Evolving application and financial back-end technologies are changing the market, making it possible for the payroll card provider to meet or exceed the functionality of traditional bank cards. For employees, new value-added options may allow them to do the following depending on the payroll card program:
Receive email and text alerts — Cardholders can receive real-time alerts that let them know when they've been paid and how much money they have on their card. Users can also create low balance alerts to ensure they don't overspend.
Build a better budget — Advanced mobile apps let cardholders see real-time account info, view transaction details and manage money across both mobile and desktop platforms.
Shop, pay, live — Digital standardization makes it possible for users to pay bills online, purchase items or set up automatic billing accounts. Solutions like the ALINECard by ADP® can be used anywhere Visa or MasterCard debit cards are accepted.
Add money from multiple sources — Payroll cards for employees are also expanding beyond the single-source income model. It's possible for users to add cash to their cards at thousands of stores nationwide, receive pay from other jobs, or load money from government benefits, tax returns or child support.
Advancing technology also comes with benefits for employers. Improved encryption means more secure transactions, while the standardization of digital financial services helps ensure that money is available to users immediately and automatically, reducing HR overhead.
Payroll cards for employees were originally designed as a bank account alternative, but the rise of cloud-based technology combined with the millennial predisposition to use nontraditional finance providers is reshaping the market, making payroll cards a win-win for employees and enterprises alike.
The ALINE Card by ADP® is issued by MB Financial Bank, N.A., Member FDIC, pursuant to licenses from Visa U.S.A. Inc. and Mastercard International, Inc. The ALINE Card by ADP is also issued by Central National Bank, Enid, Oklahoma, Member FDIC, pursuant to a license from Visa U.S.A. Inc. ADP is a registered ISO of MB Financial Bank, N.A. and Central National Bank, Enid, Oklahoma. The ADP logo, ADP, ADP SmartCompliance, and ADP A more human resource. and ALINE Card by ADP are registered trademarks of ADP, LLC. All other marks are the property of their respective owners. Copyright © 2017 ADP, LLC. All rights reserved.
Stay up-to-date on the latest workforce trends and insights for HR leaders: subscribe to our monthly e-newsletter.