Is HR Prepared to Prove Pay Equity?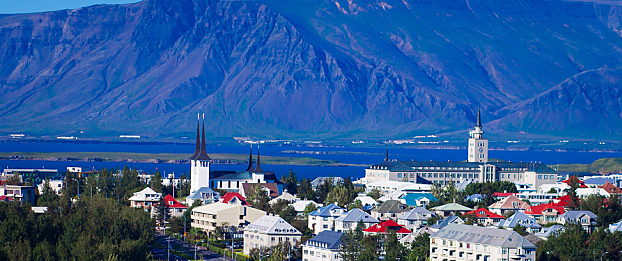 Iceland commemorated International Women's Day on March 8, 2017 by becoming the first nation to require employers to prove pay equity. Beginning in 2020, Icelandic organizations with 25 or more employees will be required to obtain a pay equality certification, according to NPR. Organizations will have to pursue certification every three years to prove their compliance.
For HR leaders at global organizations, Iceland's new legislation could be the first sign of an era where equality is a compliance requirement. Multinational firms should consider the impact of Iceland's new law and the possibility that other countries will follow suit.
Comply With Iceland's Wage Laws
While few details are currently available on exactly what proof will be required from organizations in Iceland to obtain the required certification, HR leaders in the country should begin preparing their infrastructure to meet potential reporting requirements. In addition to wage data, certification and proof could require data that mirrors the Equal Employment Opportunity Commission wage equality criteria of skill, effort, responsibility and working conditions.
Understand the Changing Global Landscape
HR leaders should consider the possibility that other countries could follow Iceland's lead. The country's motion could spark momentum for a global equal pay movement. In the Netherlands, Minister Lilianne Ploumen of Foreign Trade and Development Cooperation proposed that employers who don't adhere to equal pay legislation should face criminal charges, reports the NL Times. Organizations in the U.K. with 250 or more employees are required to make gender pay gap data public information starting in 2017, according to the Government Equalities Office. In addition, data that details pay and bonuses as well as a statement of confirmation must be provided to the government. In January 2017, Germany officially adopted similar requirements, although the reporting assessment period is every five years and qualifying organizations are limited to large firms with 500 or more employees, notes the global law firm Orrick.
Prepare for New Reporting and Measurement Requirements
HR leaders at both global and national firms should begin preparing to meet reporting and proof requirements for pay equity, even if they don't operate in Iceland, the U.K., Germany or any of the U.S. states with new pay legislation taking effect. If your multinational organization uses manual or labor-intensive methods for global talent management, this can present significant risk in a climate with fast-changing compliance requirements.
Meeting current and future reporting requirements demands accurate, global data and a firm knowledge of compliance requirements. With workforce management technologies that keep HR leaders up-to-date on compliance and provide access to integrated workforce data, HR can prepare to prove pay equity and reduce risks.
Stay up-to-date on the latest workforce trends and insights for HR leaders: subscribe to our monthly e-newsletter.