Evaluating Cloud-Based HCM Vendors While Growing Globally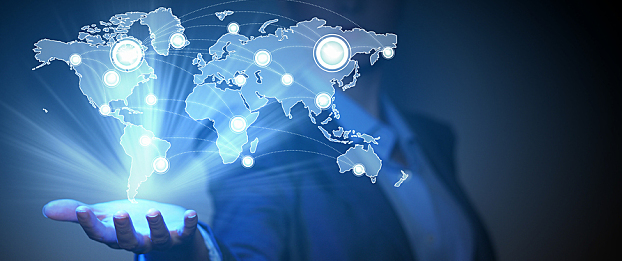 Do you know how to effectively evaluate cloud-based HCM technology?
As your organization is continuing to grow and evolve, you are considering a new, cloud-based human capital management (HCM) system. But finding the proper solution can be an arduous process requiring answers to questions that will be central to the future growth of your organization. So how do HR leaders evaluate proposals to ensure their data integration needs are met and they choose a system that can grow with them?
Making the Switch
As noted by Tech Target, the days of on-premises HCM tools may be coming to end with some experts calling cloud HCM "an unstoppable trend" and arguing that both risks and costs are offset by potential gains. What happens once you've short-listed your vendors? How do you determine which providers have your best interests at heart and which offer style but no substance?
According to Chris Klein, senior vice president of global HR and payroll solutions at Spencer Thomas Group, there is a lot to consider when assessing HCM proposals, so understanding the details surrounding global solutions is vital to determining who your best partner will be. "It's critical to understand if the solutions are really global in nature, since there are companies that will try to 'wow' you on their bells and whistles, but until you really dig in, you won't know if the solution is going to work," he says. In other words, you need to ask hard questions and discover if the potential HCM solution provides the global functionality needed to assist you in meeting local legislative, tax and language requirements. If vendor responses don't include details about addressing region-specific issues or cloud integration, it may be a sign they're coming up short.
The Payroll Problem
The biggest connection for cloud-based HCM tools is payroll; every country has unique payroll systems and requirements. For example, Germany requires organizations to store data about employee religious affiliation for tax purposes, while Brazil asks for neighborhood data. If HCM proposals don't address how this data will be captured, stored and securely managed, HR leaders could find themselves facing a payroll systems failure, which means time and money spent resorting to manual workarounds and re-capturing employee information. Data integration here comes down to a seemingly simple question of whether you should set it up and store it in HR, or set it up and store it in your payroll system.
"It's not as easy a decision as some companies want to make it — too many companies pick a system, set everything up in HR and expect it to just magically flow to payroll," says Klein. Here, vendors need to provide a definitive answer. Knowing that HCM systems include not only HR and Payroll, but Talent, Time, Benefits, they should have a solution that is able to facilitate a simplified integration process across all systems, which can often vary by country. If this doesn't exist, they should provide a detailed outline of how they can possibly collect all this information from their other HCM systems and map it to the payroll fields necessary in each country. Otherwise, chances are that this entire process is out of scope and will fall to your company, which will be costly, require many resources, and included much manual effort.
The Automation Equation
"CHROs and CFOs have the same starting point — they want everything in HR to just flow to payroll," says Klein.
It's a great idea — but it's not always feasible. Why? Say you operate in 10 countries worldwide. In six of those countries, perhaps you've made significant growth but in the other four you only have a few employees. While automation solves the problem of collecting data from the employees in those four countries, setup and integration are time-consuming and costly. The result is a continual conflict: is it better to treat these smaller satellite offices as "exceptions" and process data manually, or attempt automatic cloud integration? It's here that Klein warns organizations to be wary of vendor claims. If cloud-based HCM providers make big assurances about easy automation and integration, press them to show you the solution they are using to make this happen. It may be more words than reality, and you may encounter more "out of scope" errors than you expect.
Order of Operations
When it comes to cloud-based HCM, there are no shortcuts. Every provider must be evaluated on its own merits, and while it's possible to achieve 80 to 90 percent data integration using a reputable vendor, HR still needs to engage with local population requirements from the outset to ensure critical data is captured. This groundwork can help you avoid both small and large-scale problems down the line.
It's also important to consider when and how you roll out new payroll and HR systems. Companies often choose implementing an HR system of record first, because they view it as the easier of the two. That leaves payroll systems to continue to be managed by the local countries.
Unfortunately, that also leaves payroll systems regionally isolated, where data may not be collected or consistently aggregated at the enterprise level. So, organizations lose the ability to extract meaningful insights. It's important for any cloud-based HR solution to resolve payroll-related employee usability and avoid data quality issues resulting from duplicate data entry into multiple systems. There are also employee experience issues in trying to maintain separate systems. No one wants to input the same data in multiple places.
Because of the localized data requirements of global payroll, it should be the Global Payroll system that is implemented before the other HR Systems. This will make every downstream system much easier to manage and integrate, once all the local data nuances are understood.
When multinational organizations integrate global payroll systems designed to work in harmony with global HR systems, they're not just helping to shield their business from compliance and costs that come from disconnected systems. They're going even further by identifying employee engagement opportunities that will increase productivity and profitability, while tapping into new sources of strategic talent who will add most value to the future success of the organization.
Cloud-based HCM could be the future. Make sure you are ready for the transition by understanding vendor limitations, solving the payroll problem, addressing automation issues and staggering solution rollouts.
Discover the blind spots in your global HCM stack.