3 Questions to Guide Your Employee Engagement Strategy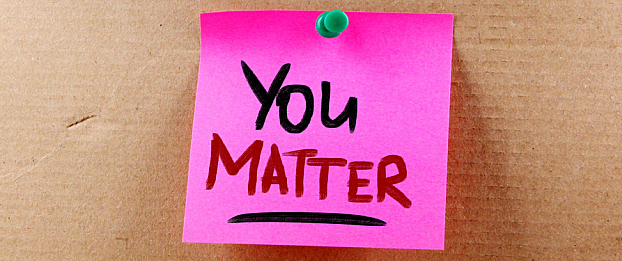 Assessing your employee engagement strategy can require some deep thinking.
It's likely that your organization is spending a lot of time and money in pursuit of increasing employee engagement. You might be investing in surveys, HR software, training and coaching — all in hopes of creating a place where employees are happy to show up and do their best work.
But are your investments having the desired impact?
Despite securing both the buy-in and funding for these initiatives, I'm constantly surprised by how many organizations lack any type of real employee engagement strategies. Instead, they've taken the "Let's throw money at it" approach to solving the engagement challenge and, unsurprisingly, had mixed results. As Winston Churchill once said, "He who fails to plan is planning to fail."
The 3 Questions to You Need Ask
Succeeding at fostering an engaging workplace requires having a strategy to guide and focus your efforts. An effective strategy means you can clearly answer these three questions.
1. What Does Employee Engagement Mean for Us?
This question is really about crafting a definition of employee engagement for your organization. While this may seem simple or obvious, it's shocking how many leaders and HR professionals can't answer the simple question, "What is employee engagement?"
Until you gain clarity on what exactly employee engagement means, how can you possibly take action to improve it? And, more simply, how can you measure progress or diagnose where the issues lie?
A definition of engagement can take many forms. The important thing is that it is relevant to your organization's culture and goals. Craft your definition with input from your leadership team and (if you want it to be really meaningful) feedback from your employees.
2. Why Do We Care About Employee Engagement?
As you construct your definition of engagement, it's also important to clarify why you care about it. For years, executives treated engagement as an HR "feel good" initiative with no real business impact.
We know now that employee engagement, when defined and measured correctly, can positively impact employee performance and retention. There's also pretty wide agreement that employee engagement is vital to customer experience, and may even play a role in innovation.
There are many positive outcomes for a business with highly-engaged employees. The important thing is to connect the dots for your leaders. Identify with them which of these outcomes are most important. Ask them to identify ways in which an engaged employee might have a positive impact when compared to one who is disengaged.
Equipped with clarity about what engagement is and why it matters for your organization, it's time to determine the "how."
3. How Will We Create an Engaging Work Experience for All Employees?
Now the hard work begins. To make progress, you must first understand where you are currently succeeding in engaging employees and where you have gaps. This requires gathering feedback from employees.
Feedback can come in many forms: surveys, focus groups, online discussions, one-on-one conversations, etc. Equipped with a clear articulation of the what and why of engagement, you can ask employees the right questions and focus your efforts on what matters.
With feedback in hand, identify three or four actions that would have the broadest, most positive impact, and commit to making them happen.
Don't Forget to Communicate About the Process
Creating a strategy to guide your engagement efforts is important and can accelerate your progress. The organizations that craft effective employee engagement strategies can gain a competitive advantage in the competitive talent marketplace. But, it's important to remember that this work is all about the employees.
Be transparent about the effort by sharing updates and involving employees along the way. Simply knowing your leadership is undertaking a process to improve their experience at work can have a positive impact on engagement, and knowing steps that are happening as the process is underway keeps the effort top of mind for employees and reminds them of the positive work you are doing.
Your employees don't expect you to create a perfect work experience for them. Mainly, they want you to prove that you care.
Want to learn more? Download the ADP report: Take Your Talent Strategy Further: Connecting People and Work
Stay up-to-date on the latest workforce trends and insights for HR leaders: subscribe to our monthly e-newsletter.