Payroll 101: Is It Time to Seek Help From Payroll Providers?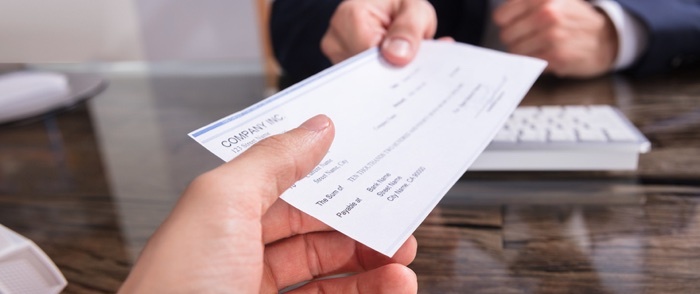 If you choose to partner with a trusted payroll provider, you can expect a number of valuable benefits.
Payroll providers can offer small business owners a better and simpler way to manage payroll. Most small business owners are experts on the services and products their businesses provide, and developing expertise in payroll and other back-office functions takes precious time and resources.
In many cases, a business owner's time is better spent perfecting their products and services and growing their market share, not worrying about calculating deductions and cutting checks.
When You May Need a Partner
If you only have one, two or a handful of employees, it may seem like payroll is something you can handle yourself. But employee quantity isn't the only thing that can complicate payroll. You have to contend with all the regulations calculating and paying payroll taxes, submitting payroll tax returns each quarter and managing various payroll deductions (including retirement plan contributions, health insurance premiums and wage garnishment). That's why many smaller businesses — including more than 70,000 one-person businesses — use ADP Payroll services.
"Federal, state and local laws, regulations and taxes are constantly evolving and changing," says Jessie Mennis, compliance program specialist at ADP. "If a company isn't sure that they have an expert who can keep up with these constantly changing rules and regulations and how they apply to payroll obligations, then they should evaluate hiring a payroll company."
Figuring out and managing all these moving parts can take a great deal of time, research and energy. As a business owner, it's unlikely that you have the extra bandwidth for payroll headaches. When you outsource to an external payroll provider, rather than paying someone in-house, you can usually save money.
The Benefits of Partnering
If you choose to partner with a trusted payroll provider, you can expect a number of valuable benefits, including:
1. Security. Because payroll is their main focus, payroll providers offer services with cutting-edge security that protects the information of their clients and their clients' employees.
2. Accuracy. A reputable payroll service will stay updated on the constantly changing rules and regulations to help ensure that withholdings, deductions and tax payments are accurate. Figuring payroll numbers is their business, so they are focused on getting it right.
3. Automation. Modern payroll organizations can use technology to make things even simpler for the business owner. If you prefer, a payroll provider may be able to set up automated payroll processing for you, so that paying employees and taxes is automatic.
4. Freedom. You love what you do and you're great at it. That's why you should be out there, growing your business. "Most large payroll companies, such as ADP, offer a one-stop shop for all employee management needs," Mennis says. "Companies like ADP offer solutions that help with these compliance challenges so clients can focus on their areas of expertise."
You should consult experienced counsel to understand any applicable federal, state, local and industry specific retention rules.