HR Data Analytics: Learning to Leverage (and Love) Organizational Big Data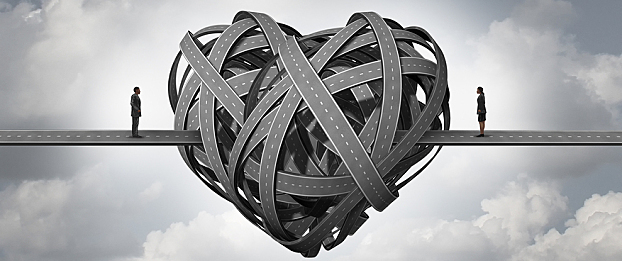 What drives HR decision-making? As noted by HR News, 79 percent of HR leaders surveyed believe all "people decisions" should be based on data and analytics, but only 34 percent of organizations use data to make these decisions and 92 percent struggle to gain data-driven strategic insight.
The disconnect? In some cases, HR leaders have an overabundance of information but lack the right HR data analytics tools. In others, HR departments aren't prepared to make the digital shift. The Society for Human Resource Management (SHRM) notes that many leaders are conservative about adopting new technologies and updating best practices. The solution? HR pros must learn to leverage (and love) big data.
Know What You Don't Know
Knowing is half the battle, and when it comes to HR data, it pays to know exactly how far your knowledge extends. According to The Workforce Analytics Workbook, many organizations now recognize the value of their people data — information gathered about staff including length of employment, salary, job performance and attendance — but have come up against the challenge of actionable interpretation. Put simply, raw data is a valuable resource but isn't a "silver bullet."
It never tells the whole story, providing percentages but not predictions, correlation but not causation, starting points but not strategy. For HR pros, the first step to leveraging and loving big data is to let go of the notion that HR data analytics maturity needs to happen right now. Instead, take what you don't know and use it to create a road map. What do you want to know, and how do you get there?
Pick Your Target
What's the purpose of leveraging HR data? Ideally, people-centric information should be used to empower executive and HR decision-making. Are there employees who could benefit from extra training or are likely to consider other employment options? As noted by CIPD, however, in a world of tightening budgets and shrinking staff many HR departments view the value of big data as justifying their existence. In addition, while many HR staff are experts in data extraction and report creation, most lack experienced statisticians. Often, it's worth bringing this talent in from outside rather than trying to build it up in-house.
The result? With the right perspective and the right people, HR teams can start asking great questions. What factors drive increased retention rates? Where can operational efficiencies be found in staff onboarding and training? Which employees represent the greatest flight risk?
Discover What's Possible
For many HR pros, leveraging and loving big data is difficult because it's not always clear exactly how this data impacts day-to-day business operations. And with C-suite executives looking for clear proof of ROI, spending time with HR data analytics can start to feel like a waste of time. But here's the thing — once you've identified potential avenues for insight, new possibilities may emerge.
Typically tied to workforce analytics maturity, there are four broad categories of discovery that can help drive ROI:
1. Reporting
Documented processes allow you to capture transactional workforce data that's clean, connected and works toward establishing a single source of truth. Big data reports form the foundation of pattern-based analytics.
2. Description
Leveraging descriptive data lets you better visualize reports and monitor key metrics that impact current workforce trends. Benchmarking this data can help provide context for your organization in relation to geography, business size, industry and other factors.
3. Prediction
Predictive data provides insight about what's likely to happen. For instance, are specific employees at risk of leaving the organization? Are potential performance issues looming? Prediction can provide the power to implement changes and reduce total risk.
4. Prescription
What can you do about data outcomes? Prescriptive data offers actionable insights about HR data and empowers HR pros to make effective decisions.
Opt In
You know what you're looking for, and you recognize the inherent possibilities of people data. Still not loving HR data analytics? The last step is opting into an effective data-driven methodology, which produces reliable results. Start by identifying the data you need and how you're going to collect it.
Next up is prioritization. Decide which objectives are best-served by HR analytics and get buy-in from C-suite executives, then build out a big data plan that leverages cloud-based solutions to deliver high data quality, data governance and transparency. Last but not least? Act. Dive into big data and discover new ways to effectively manage human capital, empower recruiting and drive long-term retention.
HR departments are now the keepers of critical, people-based big data. For many organizations, leaving this data alone seems easier than leveraging — and eventually loving — the value of HR data analytics, but it doesn't have to be this way. Pick your target, discover what's possible and opt into an effective big data strategy.
For more on how to put your people data to work for you, download the The Workforce Analytics Workbook.