6 Ways an LMS Can Boost Your Sales Team's Performance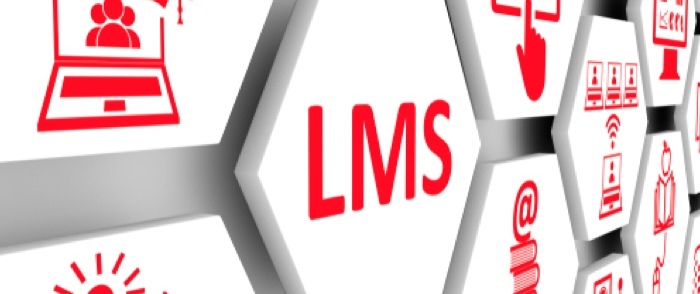 Here are six ways an LMS can boost your sales team's performance.
Across industries, well-trained and professional salespeople are key to inspiring consumers to buy. They're essential to guiding customers smoothly through the sales cycle and capturing the coveted close. But, given the pace of change in business today, they sometimes lack the latest know-how to get the job done.

All too often, onboarding for new hires simply isn't a thorough enough education to set people up for success. Salespeople are thrown into the job and go one of two routes; they either don't succeed or they learn to survive on their own via a combination of resourcefulness, formal and informal training, and experiential learning.
Shouldn't there be a more consistent way of ensuring success?
The short answer is: yes. A learning management solution (LMS) is the key to keeping sales (and all other job functions) up to speed on the latest products, services, compliance regulations, and company policies and updates. Especially for salespeople, who tend to be driven and ambitious — even a little bit of the right training can provide the added expertise they need to help lead customers to purchase decisions in a positive way, with no pressure needed. This type of training can increase your sales, inspire your sales professionals, delight your customers, and keep your business humming.
So, beyond the broad and obvious benefits of learning, what are some of the specific ways that an LMS can boost your sales team's performance?
1. Innovations That Inspire
Today's LMS technology can offer more compelling training than ever before. Technical advancements, such as video content and integrated gamification, are proven to keep learners engaged. Of course, mobile is also a must. For outside salespeople and millennials in particular, you can't tie them to a desk. Your salespeople should be free to wander (and meet prospects)! You're sure to keep them energized by providing training that leverages cool and fun innovations.
2. On-the-Mark Messaging
How consistent is your messaging when you have multiple facilitators in different locations around the country or even around the world? An LMS ensures that all of your training relies on a consistent, centralized voice and message for the entire organization, which helps with your company's branding as well. Consistency increases the quality of the customer experience and builds a positive business reputation at the same time.
3. Ongoing & On-demand
It's a challenge to ask people to sell new products without adequate knowledge of them. An LMS delivers the information to any device instantly, where they can start learning what they need to know to sell the new product(s) effectively. It's an exciting time in corporate learning to recognize that all that's needed to train is a good internet connection (and good content, of course)! They can view video content or participate in gaming simulations where they compete against one another for an added measure of fun. The formula for success is to keep things interesting while teaching the features and benefits of new products.
4. Minimal Disruption
Wouldn't you rather keep your sales pros working instead of sending them away to an off-site course or learning seminar? Your LMS enables them to make better use of their time by minimizing travel, so they can be more productive and not upset their desired work-life balance. Digital learning keeps your sales staff on the job and can be built into their work schedules on a regular basis. It's a win-win for the company, too, when you consider how much money is saved on travel and related expenses.
5. Bursts of Knowledge That Stick
Even though seminars and classroom courses have been the standard learning choices for most businesses for years, studies show that people typically learn better when exposed to short, bite-sized servings of knowledge. For this reason, micro-learning modules can be crafted for concise delivery of educational tidbits according to your business goals. You'll find that people learn and retain information better when they are not overwhelmed with too many new ideas and facts at once.
6. Integrations for Greater Value
Today's leading LMS's should be able to integrate with any number of other solutions, so that the learning environment isn't separate from the other solutions used on a regular basis. The idea is to weave learning into your salespeople's day-to-day work, so that it doesn't place a burden on them to tackle yet another system or feel unable to successfully complete training because of technical limitations.
ADP Marketplace has everything you need to manage your people and business better, from hire to retire. Visit now to learn more about LMS partners like Litmos by CallidusCloud.