Women's Equality Day: 5 Articles to Celebrate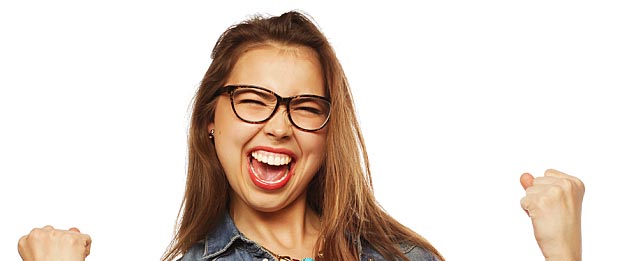 Smart organizations will find ways to be proactive in structuring their compensation in a way that is fair to all.
Women's Equality Day on August 26 is a special day to commemorate the anniversary of women in the U.S. winning the right to vote. Women have overcome significant obstacles in the struggle for increasing levels of freedom and equality. Even though progress has been made, many women still feel underpaid and underappreciated by their employers. Pay equity is an opportunity for organizations to recruit and retain top talent by making sure their pay scales are adequately adapted to fairly compensate women for their work.
In honor of Women's Equality Day, we're highlighting five of our past pay equity articles so you can gain insight into how to create more equitable and competitive compensation policies to keep top talent engaged and interested in working for your organization.
1. "Closing the Gender Pay Gap: Part 1 — Why It Matters for Compliance and Engagement"
America has a troubling and persistent gender pay gap; the average full-time working woman earns only 79 percent of what a man earns, according to the U.S. Census Bureau. This article discusses key strategies for how finance leaders can get involved with addressing the gender pay gap and creating more equitable policies, while staying compliant with the latest employment laws and boosting employee engagement and retention.
2. "Closing the Gender Pay Gap: Part 2 — Invest in Big Data Capabilities"
Improving your organization's performance with pay equity is not just a matter of changing the culture; it often requires taking a hard look at the data with regular pay audits and pay adjustments to close the gaps along the way. This article explains more about how big data can help finance leaders uncover and resolve the pay equity challenges facing your organization.
3. "What Can Jennifer Lawrence Teach HR Leaders About Pay Equity?"
Actress Jennifer Lawrence is a well-known Hollywood star who discovered she was making less money than the male actors she co-starred alongside. This article explains how HR leaders can ensure their organizations are managing pay equity in a fair and consistent manner.
4. "Address Pay Equity at Your Organization"
Pay equity is more than just a compliance issue — it's a way for your organization to create a competitive advantage in recruiting top talent, while helping the overall economy. In fact, stats cited in this article show that if all U.S. employers could fairly address the issue of pay equity, it would unleash an additional $12 trillion into the national economy. Read this article to learn more about the steps to take to foster a culture of fairness at your organization.
5. "Equal Pay Laws: Are New Regulations a Sign of Things to Come? A Look at Massachusetts"
The Commonwealth of Massachusetts passed legislation to address the issue of the gender pay gap. This state-level legislation could be a harbinger of future regulations in other, bigger states — or at the federal level. This article tells you how to comply with new laws and how to keep your organization moving proactively in the right direction on fair compensation policies.
The gender pay gap is getting increased attention from the public and from regulators. Smart organizations will find ways to be proactive in structuring their compensation in a way that is fair to all. HR leaders have an obligation to pay attention to ensure fair and equitable pay for women.
Stay up-to-date on the latest workforce trends and insights for HR leaders: subscribe to our monthly e-newsletter.