Personnel Cost Forecast: Looking Beyond Headcount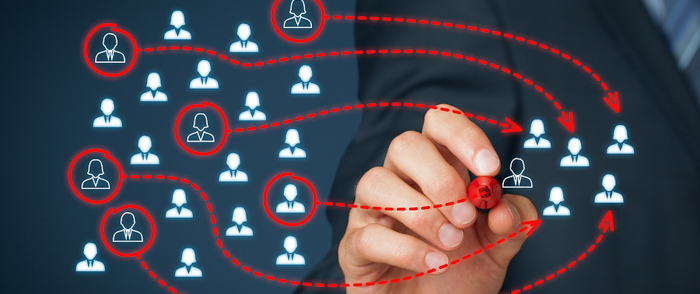 Finance leaders should take a proactive, integrated, technology-driven approach to develop a more accurate personnel cost forecast.
The cost of an inaccurate personnel forecast can be significant. According to CFO.com, organizations that scored in the top 25 percent of accuracy in predicting their personnel costs missed the actual total by an average of 1.5 percent, and the bottom 25 percent of organizations missed their target by 2.3 percent on average.
To generate a more accurate personnel cost forecast, finance leaders should first work directly with front line managers to help them become more skilled at accurately predicting how many people they'll need quarter by quarter, and on a yearly basis.
But developing a precise personnel cost forecast is about more than just counting the number of employees and contractors. Instead of only focusing on headcount, forecasting should also examine the core competencies of the employees doing the work. How can finance leaders help managers identify the key competencies of their employees and use this as a method to achieve more accurate forecasting? Finance leaders should take a proactive, integrated, technology-driven approach to develop a more accurate personnel cost forecast.
Being Proactive
One unique challenge for personnel cost forecasting is when a business is highly seasonal. For example, at a vacation resort or retail business that is highly dependent on having adequate staffing levels during the busiest times of year, there is a need for finance leaders to look beyond manual calculations. It is often a worthwhile investment for enterprises to be proactive by investing in new software to create more granular forecasts, instead of relying on less accurate estimates.
Evaluating Employees By Type
Not all employees are the same, and different types of employees tend to present unique challenges for forecasting personnel costs. However, traditional means of estimating personnel costs tend to rely on a simple headcount model that does not account for the full picture of the organization's employees of various levels, competencies, schedules and pay grades.
Tax Credits
When analyzing headcount based on competencies and skills, finance leaders also have an opportunity to offset costs that can help improve their workforce via tax credits. Many organizations can reduce the cost of building their workforce's skills and competencies with training tax credits, as well as reduce the cost of acquiring needed outside talent with hiring tax credits. These cost reduction opportunities are often overlooked by many organizations, but tax credits are a viable option that should be kept in mind as part of an organization's overall HCM strategy.
Tech-Driven Approach
Integrated HCM software can alleviate these issues by making it possible for finance leaders to easily organize wage cost reporting for different types of employees at multiple intervals, as well as create separate processes and planning schedules for high-turnover hourly employees and more permanent salaried employees. After implementing the right software solution, finance leaders gain the ability to leverage the necessary data to develop monthly headcount forecasts and analyses focused on job title and design plans based on seasonal or monthly revenue.
Because traditional methods of creating a personnel cost forecast focused on headcount, the total picture of an organization's payroll could sometimes get lost in the shuffle. It would, therefore, be difficult to produce accurate staffing predictions over time. But finance leaders are now empowered by technology, and backed by data, to create more dynamic models and more sophisticated planning systems that integrate a wide array of metrics to help ensure a more accurate forecast.