How to Recruit for New Talent During a Company Reorganization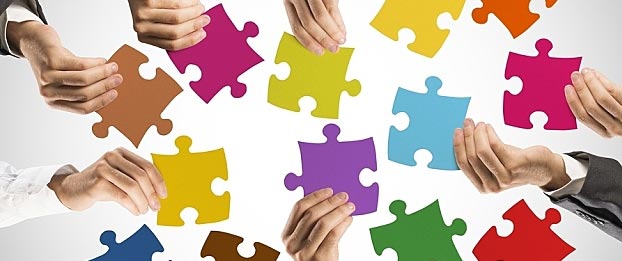 Mergers and acquisitions (M&A) across many business sectors have been hot and heavy for the past few years and that trend is expected to continue. CNBC reports that global M&A's during the first quarter of 2017 declined, but the dollar value of these activities was higher than in previous quarters.
Creating One Great Organization
Whether two equal partners are coming together, or one organization is acquiring another, chances are there will be both an overlap in staff and new staff needed during any company reorganization. As the concept of the "employer brand" has taken hold in HR circles, HR leaders know that brand matters when attempting to appeal to prospective employees.
Dan Coffey, an outplacement practice leader at IMPACT Group, an HR consulting firm in Missouri, says that building a strong employer brand is particularly important in today's business environment. Glassdoor and other open forums where employees — and former employees — openly air their opinions have created an environment of transparency that can work for, or against, an organization's recruitment efforts. But, how can the brand of a newly merged organization be conveyed accurately to potential job applicants?
Building a Great Brand
Kevin Silva is CHRO of Voya Financial Advisors, Inc., a New York-based firm that's experienced this firsthand. During the firm's spinoff from ING Group and IPO in 2013, it was like "launching a 6,500-person start-up company," says Silva. The goal was to create a culture conducive to high performance while handling the nuances of a major organizational change. The business tackled this internally by "defining and articulating its employee value proposition to differentiate Voya from competitors and win the war for talent," Silva says.
Interviews were held with employees, leadership and HR to help drive the identification of a clear employer brand. Potential employees are introduced to Voya's value proposition through their career website, the interview process and new hire orientation, which serves to:
Build a bridge between business strategy and people
Engage employees in delivering greater financial performance
Demonstrate what makes employees excited about work
Employees are proud to work at organizations with strong cultures and a clear vision. According to the ADP Research Institute® report, Fixing the Talent Management Disconnect: Employer Perception Versus Employee Reality, 60 percent of employees are looking for growth in their current companies. During a company reorganization, 47 percent of employees would consider opportunities paying the same, or even less, than their current positions.
Recruiting During a Reorganization
Sy Islam, a human capital consultant for Talent Metrics, recommends that both recruiters and HR work to identify the core business values that will remain the same — and those that will change — when recruiting during a reorganization. "If this isn't done effectively, then new hires may turn over quicker because they'll feel like they were misinformed by the recruiters," says Islam. He recommends that HR work with marketing to craft effective messages to ensure that brand identity is accurately reflected in all employer materials.
Authenticity in messaging is key, agrees Mark Babbitt, CEO and founder of YouTern, a social resource for young professionals. "No one, especially someone about to make a major career and life decision, wants to hear some carefully-crafted messaging handed down by marketing, PR or legal," he says. "Instead, own both the root cause of the need to transform the business and the new focus of the organization," he says.
Communicate Opportunities Internally
According to ADP, 60 percent of employers believe employees often hear about new job openings within the company, but only about 30 percent of employees say this is true. During a company reorganization, you don't want to risk top talent looking for opportunities elsewhere. A solid strategy can help strengthen recruitment efforts — internally and externally.
Carol Kardas, founding partner of KardasLarson Human Resources Consulting in Connecticut, recommends the following steps when communicating internally:
Explain why the organization is initiating this change
Paint a picture of what the organization is striving to create with this change or opportunity
Describe the plan for moving toward this change
Support people by listening to their thoughts, comments and ideas
"By owning your before-and-after story in an honest, yet positive way, then letting the candidate know they'll be responsible for helping the organization realize their new vision, you become a champion of your brand and set proper expectations," says Babbitt.
Stay up-to-date on the latest workforce trends and insights for HR leaders: subscribe to our monthly e-newsletter.