4 Interview Techniques from "The Year Without Pants"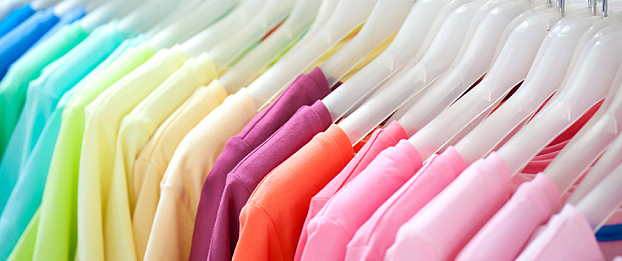 Are your interview techniques helping you hire the best people? As part of a series on must-read books for HR leaders, we're looking at what lessons can be learned from Scott Berkun's "The Year Without Pants: Wordpress.com and the Future of Work." In his book, Berkun details insights from his time at Automattic Inc., the organization behind WordPress.
Berkun talks about the challenges of hiring the right people, and why it's critical to think beyond the confines of traditional interview processes. After all, replacing a bad hire can cost up to one-and-a-half times the employee's salary, as noted by Fast Company.
Here are four questions HR leaders can ask themselves to ensure they're on the path to a successful hire.
1. Are You Hiring Self-Sufficient People?
One of the key values Berkun points to in hiring an effective employee is self-sufficiency. A self-sufficient employee doesn't require micromanaging, isn't afraid to roll up their sleeves and demonstrates the initiative to tackle — and even initiate — audacious projects. Yet these individuals are hard to find, and as Berkun writes, "Every time a company settles for a mediocre hire, it becomes harder to recruit the best."
For a culture focused on results and momentum, it's critical to identify self-sufficiency early on. One of the best ways to achieve this is by designing an interview process that highlights your culture. Recruiting Trends reports that candidates heavily weigh organizational culture when evaluating a job offer. Testing for self-sufficiency — and showing that it's valued — are the first steps toward recruiting these candidates.
2. Could "Hire By Trial" Provide New Insights?
Berkun highlights that there are no formal interviews, trick questions or complex case studies in the interview process for Automattic, Inc. Instead of a traditional interview approach that looks at educational history, for example, the organization focuses on a method he describes as "trial by hire." This gives candidates a practical project to work on in lieu of a series of meetings, and evaluates their long-term potential based on their results. HR Dive has highlighted that some businesses are removing degree requirements from their recruiting and, instead, taking a skills-based approach to hiring.
3. Could Diverse Skillsets — or T-Shaped Employees — Help You Generate Better Results?
Berkun says many of the employees hired at Automattic, Inc. were "T-shaped," which simply means that each individual was deeply specialized in a specific area, but was also moderately skilled in a number of related areas. For example, a software engineer might be an expert in their language, but also have exposure to product development, quality assurance or user interface development. Not only does hiring T-shaped candidates allow for streamlined collaboration due to less "territorial" in-fighting, but it helps ensure a diverse skillset that lets employees address whatever challenges are most critical to their role, team and business.
4. Does Your Hiring Process Continue Through Onboarding?
A great hiring process doesn't stop when the offer letter is signed. Instead, it should continue throughout the onboarding process. Berkun explains that most new hires worked in customer service for a few weeks to learn more about the business. While handling customer complaints and tickets wasn't exciting for some employees, it gave them a hands-on understanding of the customers they serve and how their roles intersect with delivering value to the client base. Different ways to approach this include having every employee spend time in customer service or attend customer meetings, or incorporating similar "service work" into each employee's role for the first few months on the job.
Your organization is only as good as your people, and the wrong interview technique can result in building the wrong workforce. When you focus on practical interviews and recruiting self-sufficient people who are passionate about what you're doing, each hire is based on a realistic assessment of what they're able to contribute to the team. Moving beyond traditional interview techniques can provide better insights into long-term performance and cultural fit.
Stay up-to-date on the latest workforce trends and insights for HR leaders: subscribe to our monthly e-newsletter.
Other articles in this series:
3 Lessons From "The Year Without Pants"
3 Tips on Company Culture From "The Year Without Pants"
3 Tips on Leadership and Change Management From "The Year Without Pants"