No Reservations: Data Forecasting Makes Itself Comfortable at the HR Table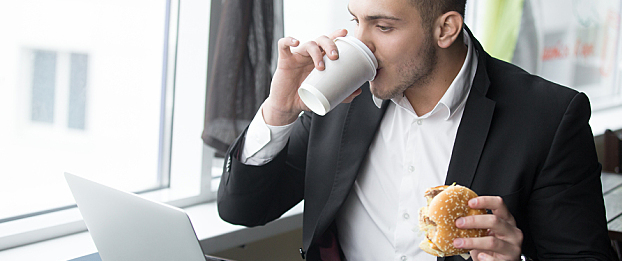 Data forecasting comes with big potential — analytic tools and training are now robust enough to empower organizations and help them predict upcoming trends. Unfortunately, things don't always go as planned. As noted by Visual Capitalist, for example, energy organizations haven't been able to predict solar power installations, consistently underestimating consumer interest.
But the commercialization and democratization of big data technologies has opened up new avenues for predictive data analytics — restaurant and hospitality industries. Here's a look at the newest big data trend making itself comfortable at the HR table.
Practical Examples
For restaurants and hotels, the problem isn't data volume or availability — it's effectively processing this information to yield actionable results. Think about it — diners generate massive amounts of data including type and total number of items ordered, how much they tip and length of time spent at the table. Hotel guests do the same — calls made to room service, length of booking and overall satisfaction with their accommodations. Effective data forecasting for HR has to take things a step farther — how do factors such as location, weather, time of day and staff training impact the number of employees needed at any given time to both ensure guests are satisfied and eliminate the problem of staff "waiting around" with nothing to do?
Restaurant Hospitality details several forecasting successes. Using weather tracking, the Navy Beach restaurant in Montauk, New York tracked weather data and discovered that on sunny days business dropped because customers were out on the water enjoying the heat — by offering a free ferry service to bring diners in they were able to boost business. Harrah's Entertainment in Las Vegas, meanwhile, used data analytics and discovered that while one staff member had no trouble selling glasses of wine, they sold very few bottles. A quick conversation revealed a lack of confidence opening and pouring the bottles, which was quickly rectified with training.
And according to Forbes, the Marriott chain of hotels is now using data such as weather reports and local event schedules to predict demand, then accurately adjust price and staffing levels. Or consider the work of Red Roof Inn, which used publicly-available data on weather conditions and flight cancellations to create a mobile-based marketing campaign targeting air travelers in locations likely to be affected. The firm saw a 10 percent boost in sales where the strategy was deployed.
Getting It Right
Bottom line? There's no doubt that data forecasting works. The challenge? Making it work for you. It's certainly possible — do a quick Google search for a popular business and you'll get a graph of the store's busiest times during the day, which helps customers plan their visit. How do organizations effectively leverage this information?
It starts with a recognition that there's too much data to use it all. While diner and guest information is effectively limitless, HR teams need to develop specific questions to help curate existing data sets and discover actionable results. For example, if business is slow some nights and not others, start by looking at local event and weather data to see what's keeping customers away. This ties into the next step — looking at the right data. For example, if slow service is the problem because your staff needs better training, all the weather data in the world won't help. Before you identify the solution, make sure you have a clear vision of the problem and the likely data set needed to reduce its impact.
Reliable Tools
And the biggest challenge faced by businesses looking to save money and increase productivity with data forecasting? A lack of reliable tools. While it's possible to design in-house solutions capable of capturing and analyzing key data sets, this kind of effort is both time-consuming and expensive. And given the impact of mobile devices and apps on the sheer volume of generated data, tasking local IT and HR staff with end-to-end management won't produce desired results. Instead, consider the adoption of cloud-based data analytics tools, which are able to pull data from multiple sources, integrate new data sets and deliver actionable results.
Data forecasting can deliver big returns for organizations looking to minimize staff over-spend without negatively impacting the customer experience. For HR teams this means giving big data a seat at the table by asking the right questions, looking at the right data and leveraging the right tools.
Stay up-to-date on the latest workforce trends and insights for HR leaders: subscribe to our monthly e-newsletter.