HR Leadership: Are You an Inspirational HR Leader?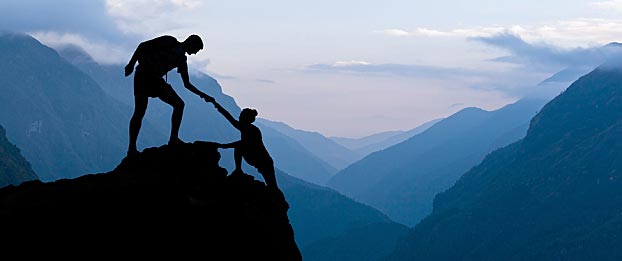 HR works with all levels of an organizaiton and keeping up with everything to know can be a challenge. It's important for HR professionals to continuously develop their knowledge and leadership skills to have the credibility to coach others. One way to keep growing is to assess your own leadership style and get honest feedback, so you can truly lead by example.
The Strengths of HR Leaders
According to Harvard Business Review (HBR), what sets HR leaders apart most is that they are "truly concerned about developing others." This is an important starting point because without a genuine interest in developing others, it will be difficult for anyone in HR to effectively help develop leaders in their organizations. This genuine desire to help others develop professionally is a major strength that all HR leaders should possess.
Turn Your Weaknesses Into Strengths
HBR also reports that weaknesses that HR professional possess include resisting stretch goals, focusing internally rather than externally, lacking strategic perspective and not anticipating and responding quickly to problems. The most interesting conclusion is what separates high-performing HR professionals from all others. High-performing HR leaders scored the highest on the very leadership behaviors identified as weaknesses. In other words, high-performing HR leaders:
Establish stretch goals
Solve problems and analyzes issues
Develop strategic perspective
Connect to the outside world
The behaviors above can apply across all functions of a business. When HR leaders turn these weaknesses into strengths, they put themselves in a more credible position to advise and coach other leaders in their organization. In order to turn weaknesses into strengths, however, HR leaders must be self-aware, get honest feedback from colleagues and continuously improve.
Use a Self-Assessment
The simplest action HR leaders can take is to select and regularly take a leadership self-assessment, study the results and take action to make improvements. There are numerous self-assessment tools and a simple Google search can reveal them. Many of these tools are free and don't take long to complete, so the friction for getting started is low. It's less about which tool you use, and more about taking the first step of selecting and using a tool regularly.
Get 360-Degree Feedback
Another way to assess one's leadership style and get honest feedback is to use a 360-degree leadership assessment survey. These tools are effective because a leader receives honest feedback from various colleagues rather than relying on one's own assessment. Receiving feedback from others can reveal to you areas of your life that need improvement that you might not be aware of. This can help you decide what skills you need to focus on.
HR is often sought out for its expertise in developing leaders. But if you truly want to lead by example and offer credible coaching, you need to continuously assess and build your own leadership skills.
Stay up-to-date on the latest workforce trends and insights for HR leaders: subscribe to our monthly e-newsletter.