Financial Counseling: Easing Employee Stress and Boosting Productivity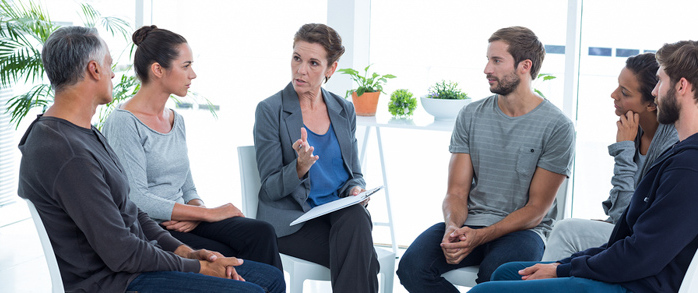 Financial counseling can help diminish employee stress related to an imbalance between income and benefits.
When employees must budget for living costs, HSA accounts, student loans, credit card payments and more, it can result in their opting out of many of the benefit programs you offer like 401(k) or additional health insurance coverage, such as dental and vision. But financial counseling could help ease some of this burden.
According to the International Foundation of Employee Benefit Plans (IFEBP), four out of five employers indicated that personal financial issues had an impact on employee job performance. The factors with the biggest impact were stress, inability to focus on work, absenteeism, morale and physical health. These findings suggest a real, work-related impact fueled by financial distress — but also an opportunity for employers to offer assistance in the form of financial counseling.
Counseling Can Ease Financial Stress
Financial counseling programs, often referred to as financial wellness programs, are increasingly common in businesses around the country. Brett Pittsenbargar is a volunteer adviser with The Society for Financial Awareness, a group that provides financial education through informational workshops. Pittsenbargar says providing employees with financial literacy isn't just a nice thing for organizations to do — it's a must do. "Financial literacy programs satisfy the Department of Labor's ERISA 404(c) requirements for companies offering any type of defined contribution pension plan to employees," he says.
The Real Value of Financial Education
Two-thirds of employers offer some form of financial education for employees, according to IFEBP. But, do these efforts pay off in real results? They can if the focus is on meaningful education.
Genti Cici, founder and CEO of StandUP Advisors LLC, has a personal passion for educating people to boost their financial literacy. Cici travels around the country to offer free financial literacy seminars at schools, small businesses and community organizations. Employers, he says, can — and should — certainly play a role in educating employees to better handle their finances and money.
One challenge for employers is finding services that are more educational than promotional. "There are a lot of 'literacy programs' that are offered, which are just product placements just pushing for a sale of a product," Cici says. He recommends looking for "fee-only" advisers that don't receive commissions from the products they mention and are instead compensated directly by the employer or employee.
Important First Steps
An employee needs assessment can be an important first step in determining what type of financial literacy aid might be most appropriate for your workforce. Segment the data to determine how the needs and levels of financial literacy of various employee segments vary.
Finally, don't drop the ball by simply offering a session and believing you've done all that is necessary to ease financial stress for your staff. Financial literacy should be a process, not an event. To cultivate a culture of financially sound employees, seek feedback from employees about the aid you offer, how helpful they felt the information to be, how well they understood it and what impact they feel it will have on both their knowledge and financial security.
Go Deeper
Helping Workers Reach Retirement Readiness
Read the complete Employee Retirement Readiness white paper to learn more.