'Employees First, Customers Second" — Unlock Employee Potential By Fostering an Entrepreneurial Mindset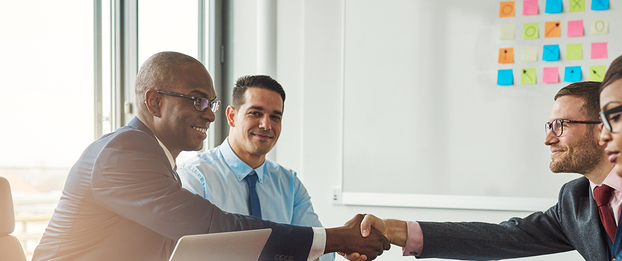 Ultimately, business leaders benefit when their teams take responsibility, offer great ideas and embrace the steps necessary to advance their organization's goals and serve customers.
Unleashing employee potential is possible by fostering an entrepreneurial mindset, decentralizing decision-making and transferring ownership to employees in what author Vineet Nayar calls "the value zone." In our series looking at key insights from must-read books for HR leaders, we look at Nayar's advice from his best-selling book "Employees First, Customers Second: Turning Conventional Management Upside Down." He relays in his book that you can tap into employee potential and generate better business results through three strategic steps.
1. Foster an Entrepreneurial Mindset
Fostering an entrepreneurial mindset begins with inverting the employee pyramid, Nayar says. Instead of management and support functions like HR and finance dictating how employees operate, recognize where the most value is created. Nayar encourages leaders to think about the value zone as the point where employees and customers connect. By organizing your team around supporting those individuals, everyone in your firm can have a better experience.
When your value zone employees feel supported to do their best job, engagement should improve and they should perform at a higher level. As Harvard Business Review reports, just 13 percent of global employees are engaged — but taking the right steps to foster engagement can have a significant impact. Increase your employee's entrepreneurial mindsets by doing the following:
Build a culture of trust through transparency — share how your organization is performing
Invite your team to share insights and solutions and consider each contribution
Structure the organization to put the locus of control with employees who deal with the day-to-day impact of managerial decisions
2. Decentralize Decision-Making
By taking the steps to put decisions in the hands of people interacting with customers on a daily basis, you get informed insights that come from the heart of the value zone. However, decentralized decision-making requires a new framework. What is the role of the CEO and management, for example? Instead of dictating an organization's overall operational model, they may set the strategic direction and focus on creating the conditions that optimize performance.
A component of decentralized decision-making is empowering employees to discuss what support they need for the best results. Consider operating departments on a help desk model to identify problems and ensure support's being delivered within a specific period of time. For example, a question about expenses or a benefits question can be emailed to the right department, and answering it quickly helps your value zone employees focus on their most important work. Then support departments can play at the level most helpful to your core employees and provide management visibility into how departments are performing.
3. Transfer Ownership to Employees in the Value Zone
Decentralized decision-making works best when the decision-making authority is placed with your employees in the value zone. As leaders, it's important to resist the urge to solve all problems that arise. Instead, transfer ownership to your employees in the value zone. Tap into their insights and knowledge to make more informed decisions. The role of management becomes that of mentor and coach. How can you ask the right questions, help your team develop skills and put the systems into place needed to strengthen their ability to make good decisions?
Ultimately, business leaders benefit when their teams take responsibility, offer great ideas and embrace the steps necessary to advance their organization's goals and serve customers. By empowering employees and letting them make decisions that affect their work, it's possible to unlock employee potential, offer better experiences to your customers and increase productivity and profit.
Stay up-to-date on the latest workforce trends and insights for HR leaders: subscribe to our monthly e-newsletter.