Women in Male-Dominated Industries: 4 Steps HR Can Take to Level the Playing Field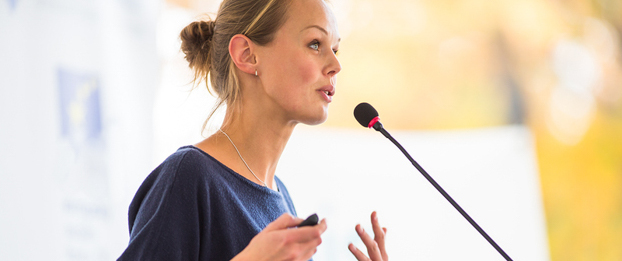 This article was updated on September 9, 2018.
The gender gap is no secret, but women in male-dominated industries still need support from HR. According to the National Partnership for Women and Families, there's a 20 percent disparity between male and female earnings; however, truly creating a female-friendly workforce may require more than just a commitment to equal pay.
When it comes to attracting and retaining female talent, HR leaders need to be conscious of how their culture, policies and management practices impact the employee experience. Time notes that more women are graduating college than men. But women are still experiencing discrimination in all industries, including historically male-dominated fields like technology, construction, manufacturing and energy.
The Equality and Gender Discrimination Problem
Elephant in the Valley reports that 90 percent of professional women in tech have witnessed sexist behavior. Further, 59 percent have felt they haven't had the same opportunities as their male counterparts, and 88 percent have experienced clients and colleagues address questions to male peers that should be addressed to them. To overcome these issues, it's imperative that HR fights to win and retain women in an increasingly tight talent market by improving their employee experience.
Winning Female Talent in Male-Dominated Industries
Gender diversity is beneficial to your organization's culture and bottom line. Business Quarter notes the advantages are deeper emotional intelligence, a wider recruitment pool and better innovation. EasyJet, a British airline, is working hard to increase its amount of female employees. Aviation is known to lack gender diversity, and the business is committed to change that. According to The Guardian, EasyJet wants to triple their female pilots by the end of the decade, from 6 percent to 20 percent of new recruits. Still, a female-friendly recruitment strategy isn't always enough. HR must also look toward cultural shifts for an excellent employee experience.
Here are four steps to get started:
1. Update and Improve Policies
Creating better policies for workplace flexibility, parental leave and other important issues can benefit employees of all genders — especially women who are more likely to perform a primary caregiver role at home. If employees who are responsible for raising children are able to maximize their productivity through remote work, part-time roles or other accommodations, this talent is likely to stick around longer.
2. Prioritize Gender Bias Education
Unfortunately, both men and woman can be responsible for perpetuating gender bias in the workplace. Yet the Society for Human Resource Management notes that men have advantages over women in hiring, compensation, promotion and evaluations. Gender bias against women is a tough — but important — conversation. HR should take an active role in educating leadership and employees about this issue. Introducing neutral mechanisms such as performance metrics can help to level your playing field.
3. Manage Microaggression
Comstock notes that all sorts of minorities can experience microaggression, and one effective solution to combat this issue is training. Experts are divided on whether policy is the right cure for thoughtless remarks that can add up into a hostile work environment, but it may be wise to expand your policy's definition of harassment to proactively discourage this type of behavior.
4. Cultivate a Culture of Support
With your leaders behind you, you can establish a management culture that is holistically supportive of female success in the workplace. Consider developing programs or groups, such as mentors and career sponsors, that develop women leaders and offer support and encouragement.
The Gender Gap Is About More Than Money
While organizations of all sizes should commit to closing the gender gap in terms of culture, policy and management, this may be especially important for women in male-dominated industries. With a strong commitment to improving your female employee experience, you can make positive gains overall in retention, recruitment and brand reputation.