"First, Break All the Rules" on Employee Retention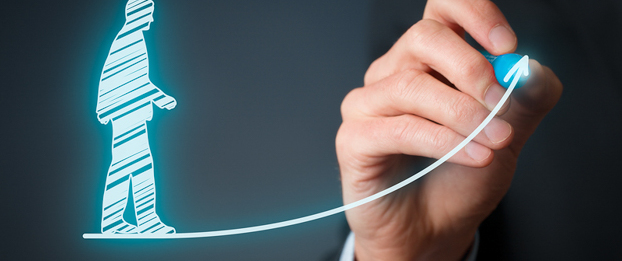 This article was updated on Aug. 29, 2018.

As part of a series on must-read books for HR leaders, we're taking a deeper dive into "First, Break All the Rules: What Great Managers Do Differently" by Marcus Buckingham and Curt Coffman. Here, we're looking at talent retention.
According to the authors, the key to keeping your top performers within the firm isn't investing in complex retention programs or increasing your benefits. Instead, the authors argue that the key to long-term retention is creating a culture that fosters good relationships between employees and their managers.
Employees Leave Managers, Not Firms
It's hard to address issues around employee retention without a clear understanding of what's driving the problem. A significant problem is low engagement, which can lead to bad morale and performance and employee attrition.
The authors of "First, Break All the Rules" propose a revolutionary insight: Employees don't leave firms, they leave their immediate managers. In the end, managers trump organizations.
How Managers Can Improve Retention
The authors relay that great managers are conduits — the connectors between organizational goals and employee development. They act as catalysts to help employees achieve long-term growth. However, this requires that managers embrace a four-part formula that's critical to retention:
1. Select the Right Person
As discussed earlier in the first installment of this series, selecting the right candidate means leveraging their talents.
2. Define Performance Expectations
The authors found that long-term satisfaction increased when employees were able to clearly answer questions related to performance. These questions center around a very clear understanding of what they have to achieve.
3. Catalyze Motivation
Great managers motivate employees by helping them understand what weaknesses they have and developing clear roadmaps toward overcoming them, while putting the emphasis on conversations around strengths.

4. Develop Your Team
Take the time to develop your staff by investing in their learning and helping them grow and get promoted over time.
How Managers Can Impact Retention
In addition, managers can take these two steps to positively impact retention:
1. Show Your Employees That You Care
One of the biggest barriers the authors noted was that employees often feel their firms don't care about them. As a manager, get to know your team as people. Check in periodically on their workload, progress and overall professional development. Take the time — on a weekly basis — to recognize or praise your team for a job well done. Employees that feel connected and valued are more likely to stay.
2. Focus on Outcomes, not Processes
The authors believe that outcomes define success, but providing the freedom in how to get there is key. For example, building an app can be accomplished in many different ways. Set clear expectations for deadlines and deliverables, but let your software engineers decide the best way to accomplish the goal. They'll feel valued, appreciated and be more deeply engaged and satisfied as a result of this autonomy — and be less likely to leave the organization.
Employees leave managers, rather than firms. As a result, HR leaders can achieve a significant ROI in reducing attrition by helping their managers to become better leaders. Focus on helping your managers understand how to motivate their employees and how to build better working relationships over time. Autonomy, recognition and clear performance expectations help set your employees up for long-term success.
Other articles in this series:
"First, Break All the Rules" on Talent Acquisition
"First, Break All the Rules" Is a Must-Read for HR Leaders
"First, Break All the Rules" on Engagement