Employee Appreciation: 4 Ideas to Show You Care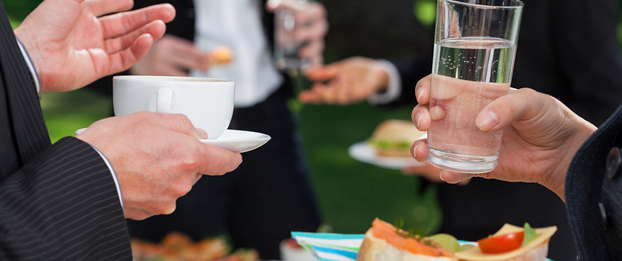 This article was updated on August 27, 2018.
When HR leaders take time to recognize their employees, they give their employees a powerful reminder for why they should love working for the organization. Employee appreciation and recognition is a key factor of employee engagement.
Making an Effort
Recognizing employees for their accomplishments and everyday labor is always a positive thing to do, even if the gesture is small. The most important thing is that you are making an effort to show employees that they're appreciated and their efforts do not go unnoticed. Employers can show recognition by sending individual thank you notes or even an email blast to employees expressing appreciation.
4 Ways to Show Employees You Appreciate Them
If you really want to make an impact on employees, look for ways to get creative with your recognition.
1. Give Employees Extra Time Off
Employees will always enjoy a little extra time off work to relax, spend time with friends or family and get their weekend started early. According to the 2016 ADP Employee Engagement Study, 64 percent of millennials value work flexibility, 57 percent of Gen Xers value more family time and 54 percent of baby boomers would like the ability to manage personal and professional responsibilities seamlessly. Consider surprising your employees by closing down operations early and giving everyone an afternoon off. Let employees know they've earned the time by putting forth strong efforts every other workday, and it's your way of saying thank you.
2. Host an Outing
If you like the idea of closing the office early, but want to focus on building teamwork and camaraderie as well as employee engagement, think about stopping work early to take all employees on an outing together. Award-winning fashion website The Man Repeller notes how their organization hosted a "community event" that involved employees getting their hair professionally done and having breakfast together before a workday. Taking an opportunity to spend time with employees in an enjoyable atmosphere can go a long way toward building camaraderie and engagement.
3. Offer Complimentary Services
Help employees with common, everyday errands so they have more free time and less on their plate. Consider hiring a professional car wash service or laundry service and offer employees free car washes or dry cleaning for the day. Or, offer employees a free house cleaning. You might be able to get discounts on these services by partnering with local providers, since they could convert some of your employees into regular customers.
4. Help Aid Stress Relief
Every harried employee could use a day at the spa, so consider bringing the spa to your office. You could hire a professional massage therapist and other spa-like service providers and make them available at no charge to employees.
According to ADP, 69 percent of millennials, compared to 62 percent Gen Xers and baby boomers alike, indicate they're satisfied with their current organization. If you really know your employees, it can be relatively simple to develop ideas they'll love to show employee appreciation.