Boost Employee Retention by Putting Yourself in Employees' Shoes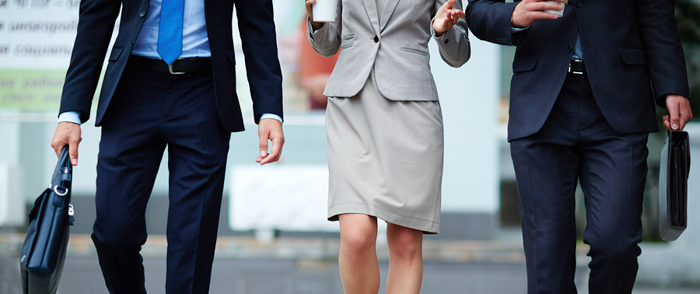 This article was updated on July 16, 2018.
In a competitive work environment, employee retention can be challenging. But when employers don't grasp what's important to their employees, retaining them can be even more difficult. In most organizations, employers don't understand the things that matter most to their employees — a disconnect that can lead to disengaged employees and turnover, according to the ADP Research Institute® (ADP RI) report, Fixing the Talent Management Disconnect: Employer Perception Versus Employee Reality. By working toward shared understanding, HR leaders can respond to employees' priorities and help decrease turnover and increase talent retention rates.
Understand the Disconnect
According to ADP RI, more than half of employees say they are open to leaving or actively looking for a new opportunity. And another 45 percent would leave for the right opportunity even though they are not actively looking. Employers need to realize how many of their workers could potentially leave and figure out what it takes to keep them on board.
Employers may expect that their workers want free lunches, swanky office furniture or just more money. But the study shows that 47 percent of employees would be willing to change jobs for the same or even lower pay — revealing that job satisfaction is about much more than just money. To 43 percent of employees, the work itself is a top reason to stay on board, and work hours are also critical (37 percent). On the other hand, the most common reasons for leaving are a poor relationship with one's direct manager, work hours and the work itself.
Bridge the Gap
If employers universally underestimate the importance of work itself, work hours, time off and employees' relationships with their managers, those who do decide to focus on the day-to-day realities and work-life balance may better capture and retain talent. Here are three ways to do that well.
1. Spend time with employees
HR leaders can better understand what employees' on-the-job lives are like if they spend some time with them. If your business is a manufacturing firm, spend a few hours on the factory floor each week. If it's a bank, spend some time with the tellers each week. If it's a software design firm, spend time in the studio. While there, observe, ask questions and get involved. Figure out where difficulties arise. Do workers have appropriate equipment? Could different schedules or flex options make life easier for some of them?
2. Ask for input
Conduct employee surveys or focus groups, or look for opportunities for one-on-one discussions. Ask employees what type of job offer would convince them to leave, and try to replicate the qualities that seem important to them. Also, ask what would make them likely to stay. If your employees aren't forthcoming in person, give them opportunities to respond to your questions anonymously.
3. Get social
Provide opportunities for employees to share their challenges, small victories and workplace wishes. This could be through a social site on your intranet, a Facebook group or whatever works best for your employees. Through these conversations, which HR leaders should participate in from an information-gathering standpoint, you should be able to gain helpful intelligence about what your employees need and what's working well for them.
The key to retaining employees could be listening to their needs, rather than assuming you know what they value. HR leaders who are willing to take the time to walk in their employees' shoes may be better able to design perks and benefits that engage them and contribute to employee retention.