5 Tips for Turning Staff Into Employee Brand Advocates on Social Media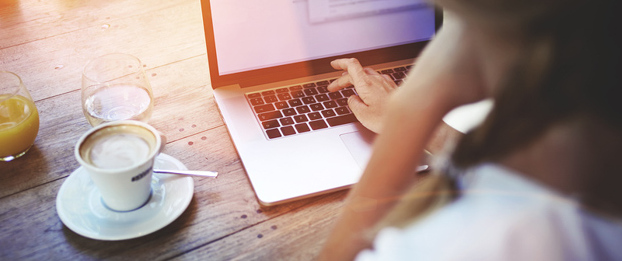 This article was updated on August 21, 2018.
Your staff are already the social spokespeople for your organization. They take to Twitter about their workday, list your organization on their LinkedIn profiles, post on Instagram about their lunches and even check in on Facebook at your office. So how can you leverage the social media power of your staff and turn them into employee brand advocates, which in turn can amplify your reach?
Here are five tips for guiding your employees to represent and recognize your organization positively online.
1. Enforce a Social Media Policy and Conduct Trainings
Before suggesting your staff share anything online, you should create social media policies. What type of culture do they inspire? While it's important to set clear guidelines on what's appropriate to post, and what — such as confidential client information — is inappropriate to share, it's also necessary to make it clear that your organization encourages social sharing.
Consider enforcing annual, mandatory social media trainings. Discuss any social media restrictions and the repercussions that come from breaking policy. Then, make it clear that your culture encourages social media sharing, but it's always voluntary. For those who are engaged and excited to participate, sharing or commenting on posts is a simple task that is easy to complete.
2. Consider the Audience
When you encourage your staff to like or share your social content, you're gaining employee brand advocates. In turn, you can grow your reach and visibility. Instead of sharing quarterly reports or anything that can easily be read in a press release, encourage your staff to consider sharing sneak peeks into your workforce, campaigns and initiatives or recruiting measures. Basically, anything that has a human touch and is relatable to people is what you want your staff to amplify. Just be sure to provide appropriate expectations as to what should and should not be shared.
3. Create a Curated Content Pool
If you want your staff to promote your brand, make it easy for them. Use your organization's communication software tools to share the current or previous day's social shares, including short links. Your staff can then pull from this pool to repost your curated content directly to their social media fields with a simple copy and paste. Better yet, purchase or build a one-click application that allows your employees to share the message immediately across their social channels from their smartphones or computers.
4. Put the Spotlight on Your Employees
Social media helps build relationships with your audience, whether they're current clients or potential leads, and one way to do so is to give behind-the-scenes glimpses of your organization's day-to-day operations. The best way to do this is to highlight your employees at work and play. Emphasize the vitality of your employees by posting pictures or videos of them in their work space or participating in training or initiatives. Tag each employee in the posts, as doing so can make them more likely to share your organization's content with their own networks.
5. Call Attention to Your Corporate Social Responsibility Program
If your staff can volunteer during work hours or if your organization gives charitable contributions or sponsors blood drives in the workplace, these moments should be heavily promoted on your social network. Share content of your organization partnering with community organizations where your employees live and work and encourage your employees to do the same.
Help your staff become employee brand advocates by creating appropriate social media policies, offering a curated pool of content and engaging with staff on social media channels.