Measuring the ROI of Your Employer Brand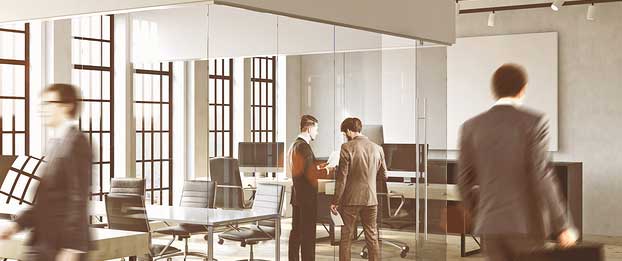 Measuring employer brand ROI may not be the first thing on a talent acquisition leader's mind, but according to Lighthouse Research & Advisory, almost 60 percent of firms are paying attention to their brand awareness and brand strength as methods of tracking their recruitment marketing performance. Simply put, when people know about your organization and what it does, it can be easier to attract the right talent to meet business needs. In some ways, a stronger employer brand equals an easier recruiting process.
Employer Branding and ROI
While employer branding isn't a new practice, for some time the only way to track the ROI of this process was by looking at before and after data on resume submissions, which is only a surface level analysis. Business leaders want to know there is a tangible employer brand ROI, just like in marketing, IT or other business areas. Today, there are more targeted methods for proving the impact of branding that HR and talent leaders need to know, including quality of hire flow, referrals and even revenue.
Measuring "Quality of Hire"
According to Lighthouse Research & Advisory, 72 percent of respondents say that quality of hire was very important or critical to evaluate success in the talent acquisition process. Yet when pressed, many couldn't specifically pinpoint what quality of hire meant to their organization.
When sourcing candidates, businesses with a strong brand are able to bring the right people to the front door. When General Electric (GE) launched its "Owen" commercial campaign, it was attempting to reshape the brand and perception of the firm by helping to show the new career opportunities at the well-known employer. The commercials have helped to bring an astounding 66 percent increase in traffic to the organization's career site, according to GE.
In this case, quality of hire for GE meant bringing more qualified technical workers to its front door. The purpose of the campaign was to reshape the public's vision of the business as a modern technology firm, and it was considered successful. Getting the right quality of applicant may not require a major ad campaign, but employers should ensure that everything from job advertisements and interview processes to information on employer branding sites are all aligned. Having a consistent message across all avenues of communication with candidates helps to ensure that the right people find the right openings.
A Strong Brand Can Bring In Applicant Referrals
In consumer marketing, brands love it when they create something so compelling that customers tell their friends about the product. It's no different in recruitment marketing, because referrals can be an incredibly valuable resource. For employer brand purposes, it's fairly simple — more qualified referrals should equate to a stronger brand. Employers that are clear about what they do and who they want to hire may be more intentional about seeking referrals from employees.
In addition, referrals can be a powerful way for businesses to improve their diversity sourcing performance. While referrals are often seen as a negative aspect in terms of diversity, it's clear that some businesses have cracked the code. Pinterest, in its efforts to grow internal diversity, used referrals as one method for making that happen.
Often referrals are a practice that employers leave to chance, hoping that their workers are happy enough to promote any job openings to their qualified contacts. In reality, it's important to make sure that pushing referrals out becomes a standard practice.
Revenue as a Branding Metric
While new metrics are valuable for fine-tuning performance within the recruiting function, it's always valuable to be able to connect talent practices with hard business outcomes, such as revenue. That's how Virgin Media, a British telecommunications firm with 14,000 employees, was able to demonstrate employer brand ROI to the business. Virgin Media reports it was able to turn a $5 million loss into $6 million in revenue. The firm hopes to achieve this through branding and its candidate experience. Having a brand that is known for treating people well goes beyond a hiring asset in this case, adding value to the bottom line.
Each of these measures offers a valuable way for firms to evaluate the broader impact of their employer brand, ultimately giving them a leg up on the competition when it comes to attracting high-quality candidates that can hit the ground running.
Stay up-to-date on the latest workforce trends and insights for HR leaders: subscribe to our monthly e-newsletter.